22 years on, Excise firing victim awaits rehabilitation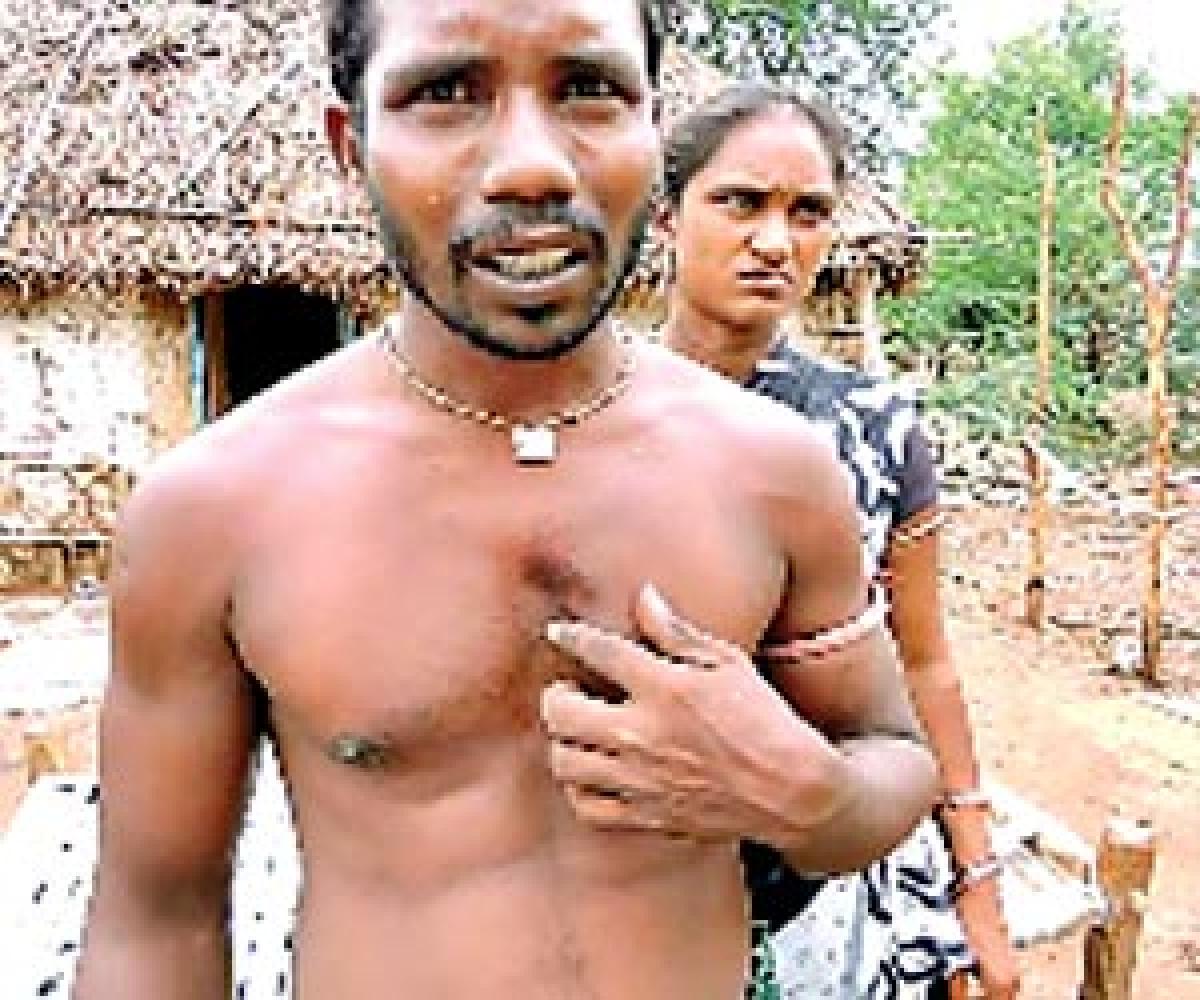 Highlights
: It is a case of gross injustice done to a firing victim, which highlights the failure of the State government to fulfil the assurance
- Govt fails to fulfil assurance given to him in 1994
- House panel drops it without verifying facts
Atmakur (Kurnool): It is a case of gross injustice done to a firing victim, which highlights the failure of the State government to fulfil the assurance given by a Minister on the floor of Assembly 22 years ago. As part of a drive against bootlegging, Prohibition and Excise officials raided Siddapuram village in the Nallamala forest in 1994 and opened fire indiscriminately. Siddapuram, where former convicts were rehabilitated, was notorious for illicit brewing of arrack in those days. A bullet pierced the chest of 12-year-old Daragaiah while he was playing in the village.
Following widespread condemnation of the Excise police firing, the Minister concerned announced in the erstwhile Assembly of united Andhra Pradesh that the boy would be adequately rehabilitated. The rehabilitation includes provision of education, proper medicare and a government job.
Daragaiah is 34-year-old now. He is married and father of three children. Though he survived the gunshot wound, he cannot do any work. He is suffering from epileptic seizures. His wife is physically challenged. The government has paid not even a single paisa to Daragaiah despite the Minister's assurance.
The Legislative Committee on Government Assurances, headed by Pendurthi Venkatesh, visited Kurnool district on June 14 this year to review the implementation of promises. It took up 15 assurances and settled eight of them. The remaining assurances were dropped. Daragaiah's case was in the list of dropped assurances.
It is learnt that the Legislative Committee dropped the assurance based on a report submitted by the district Excise officials that Daragaiah was adequately rehabilitated, which included provision of agricultural land, a job and bank loan. Actually, his family is living in absolute poverty.
When The Hans India visited his hut in Siddapuram on Saturday, the non-fulfilment of the assurance given to a firing victim 22 years ago came to light. His wife Lakshmamma said: "We are finding it extremely difficult to make both ends meet. It is not correct for the Legislative Committee to drop the assurance without verifying facts. The gross injustice done to us will come to light if the District Collector or the Excise superintendent visits our village. It seems the higher officials and the Legislative Committee members were misled on fulfillment of the assurance given to my husband. We need to be properly rehabilitated even now as our family is virtually starving."
M Sathya Peter