AP to tie up with Sri Lanka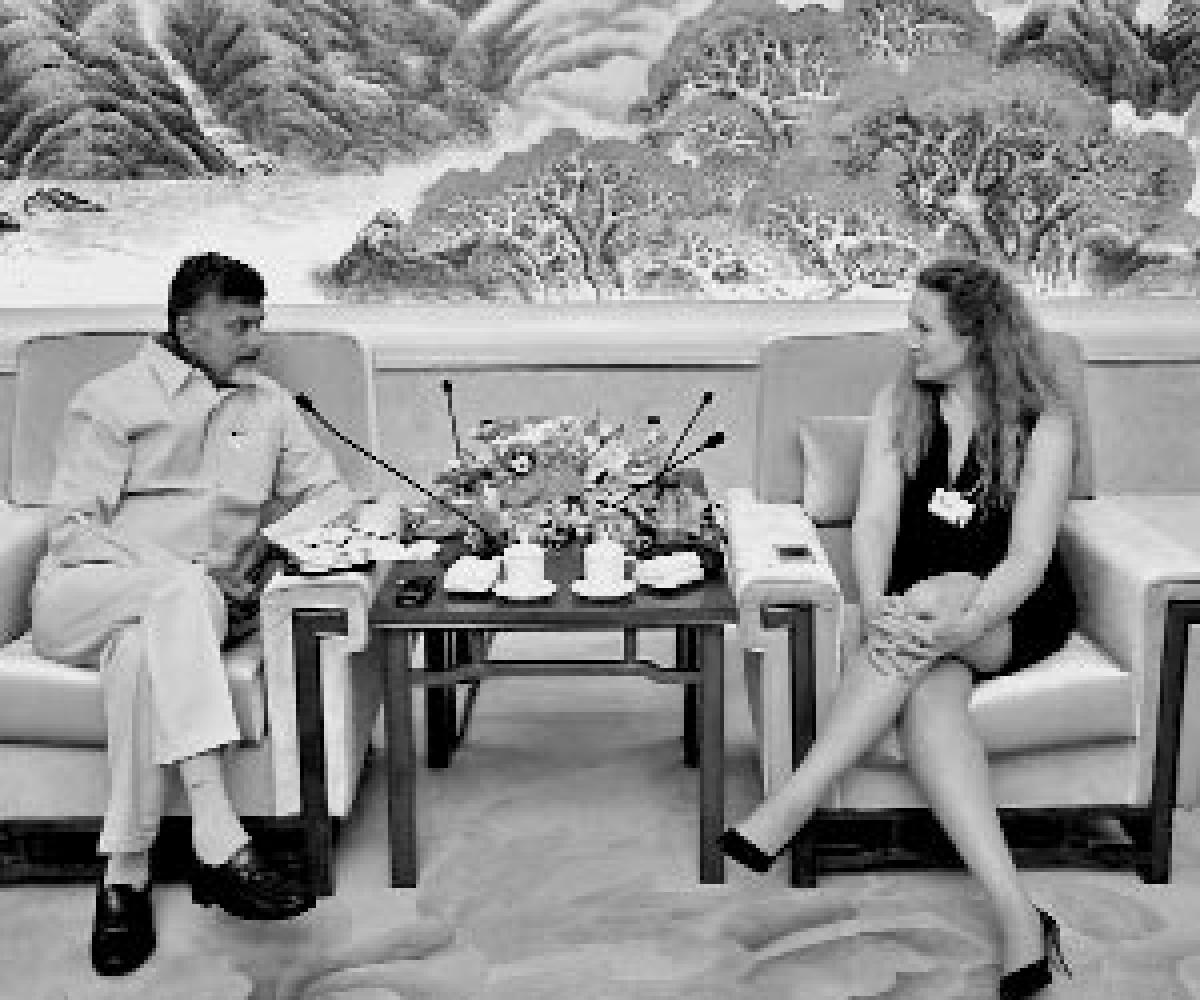 Highlights
On the first day of his four-day trip to China, Chief Minister N Chandrababu Naidu today held a meeting with Sri Lankan Minister Malik Samara Vikrama
- CM interacts with Sri Lankan Minister Malik Samara in Tianjin city to discuss tourism prospects
- The CM informs Malik about long coastline and how he intends to make AP a port-based economy
- Also meets chairman of Hangzhou Dingshen Industries group Zhou Xianhai to discuss mining, minerals sector
Amaravati: On the first day of his four-day trip to China, Chief Minister N Chandrababu Naidu today held a meeting with Sri Lankan Minister Malik Samara Vikrama in Tianjin city and discussed the possibility of the two governments working together for tourism promotion. Naidu reached Tianjin this afternoon via Hong Kong along with a 12-member delegation to promote the State.
A communication from his office here said the Sri Lankan Minister sought details from Chief Minister on the progress made in building the State's new capital Amaravati. "The Sri Lankan Minister conveyed his Prime Minister's greetings to the Chief Minister and also invited Chandrababu to visit Sri Lanka. Both the governments have agreed to work together for promotion of tourism," the communication said.
Samara Vikrama told Chandrababu that there is a mention of Amaravati in Sri Lankan Buddhist history books. The Chief Minister told the Sri Lankan Minister the State was focusing on port-based economic development. "We want to make AP the gateway for southeast Asian countries," Chandrababu said.
The Chief Minister also met chairman of Hangzhou Dingshen Industries group Zhou Xianhai and discussed mining and minerals sector. Naidu informed Xianhai that AP has rich mineral wealth that could be explored and invited him to invest in the State, the CMO communication said. The Chief Minister met Vice-President, Dr. Valerie Feldmann of Ogin Inc, which was formerly known as FloDesign Wind Turbine Corporation. The company is into designing and constructing wind turbines. Naidu told Valerie that Andhra Pradesh has put in place a comprehensive action plan to make the State a renewable energy hub in the country. India is a happening place and AP envisions to be the number one State by 2029, he said.