CRPs to strive for OFD villages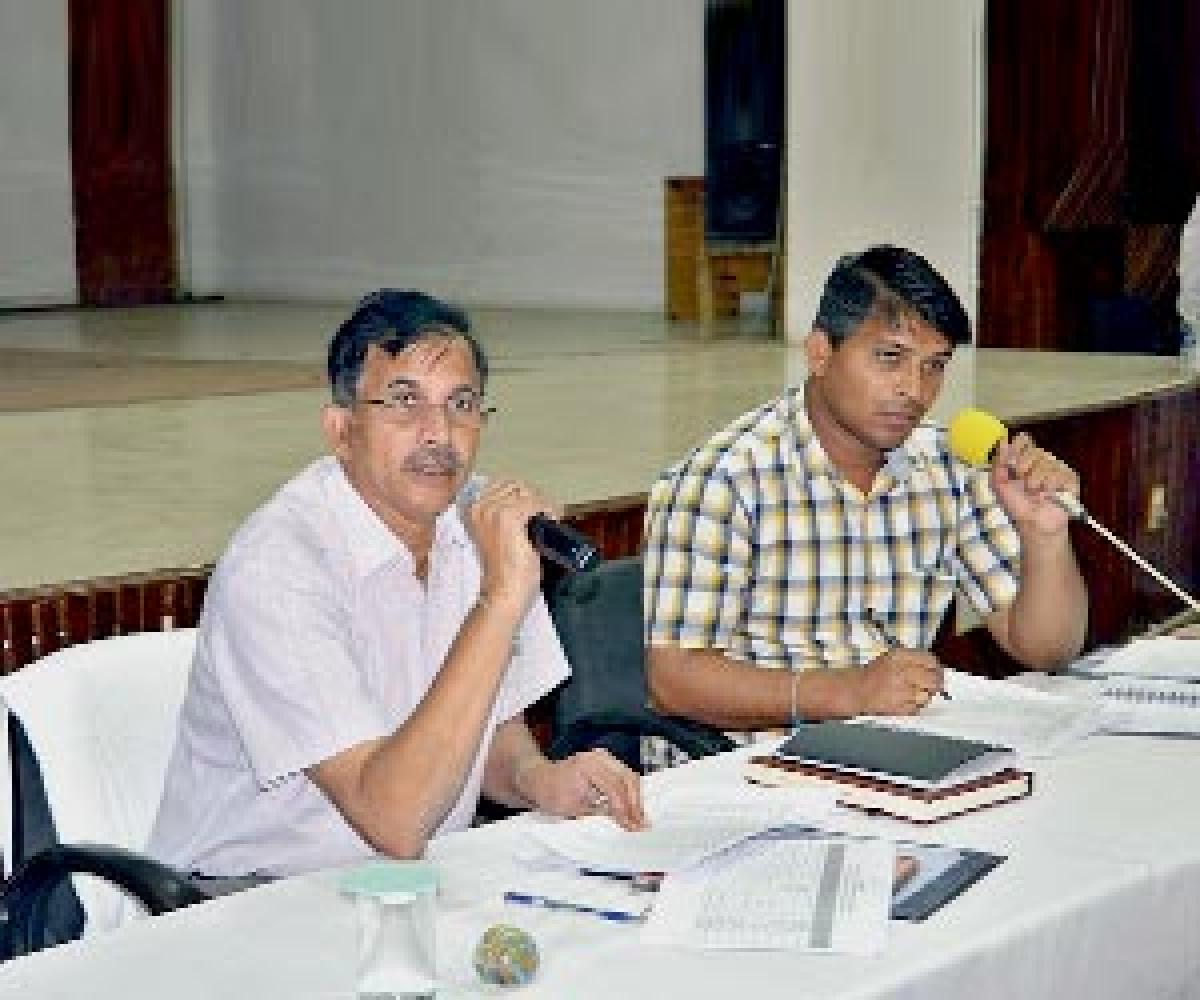 Highlights
The Community Resource Persons (CRPs) have to strive for Open Defecation-Free (OFD) in the selected villages, said Collector Challa
Kurnool: The Community Resource Persons (CRPs) have to strive for Open Defecation-Free (OFD) in the selected villages, said Collector Challa Vijay Mohan here on Sunday. Two CRPs would be deputed to a village and they would be assisted by the Grama Ikya Sangham members in the village, said the Collector He advised the CRPs to first chalk out a plan on the availability of toilets in the village in three categories.
The total number of toilets in the village, under construction toilets and the number of toilets completed besides knowing the reason behind the non-construction of toilets.
The CRPs should create awareness among the family members about the necessity of the toilets by visiting door-to-door.
Challa Vijay Mohan said to take out a rally with the school children on the necessity of individual toilets besides coordinating with the women self-help groups. The CRPs should hold discussions with the educated youth in the village about the necessity of individual toilets, he said.
The Collector advised the CRPs to make a call to the Help Line Nos. 08518-277305, 277309, facilitated at the Collector Complex, in case if they face any problem in the villages.
DWAMA Project Director Pulla Reddy was also present.