Is AP Reorganisation Amendment a money Bill? Rajya Sabha to decide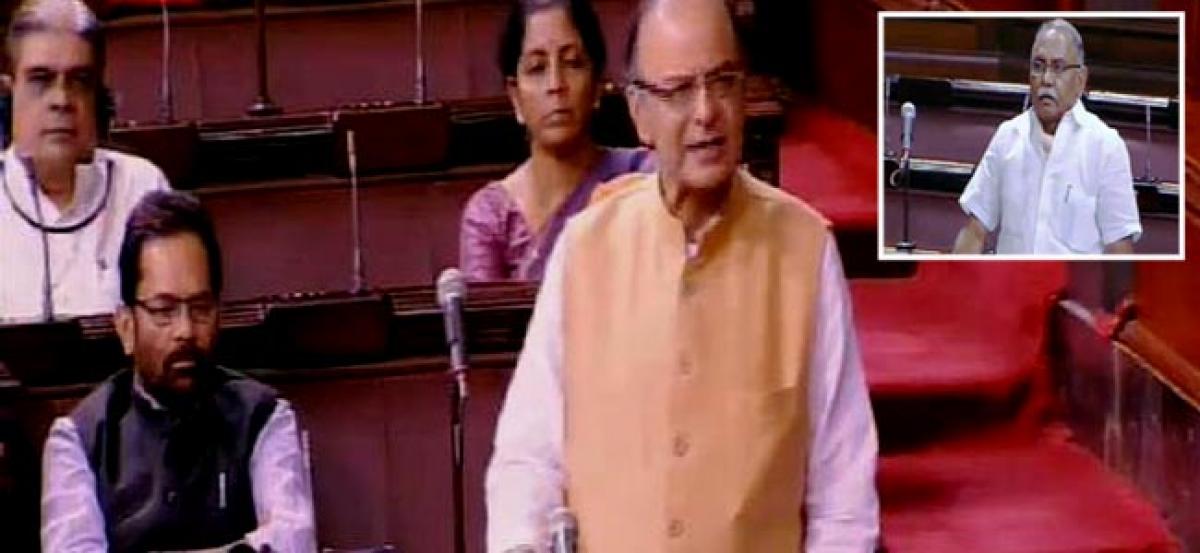 Highlights
The Minister of Home Affairs, Mr. Rajnath Singh gave a statement in both houses on his recent visit to Pakistan for the SAARC Summit. The Minister
The Minister of Home Affairs, Mr. Rajnath Singh gave a statement in both houses on his recent visit to Pakistan for the SAARC Summit. The Minister informed the members that terrorism, narcotic drug trafficking and cybercrime were the main topics on the agenda. He also mentioned that he has urged SAARC members to fight terrorisms globally without distinguishing between good and bad terrorism. He further called upon SAARC members to facilitate extradition of people accused in terrorist activities. He also stated that during the summit he urged SAARC members to approve a Drug Offences Monitoring Desk.
The Andhra Pradesh Reorganisation Amendment Bill (private member bill) was taken up in Rajya Sabha. The Leader of the House raised objections to the bill being put to vote for passage stating that it is a money bill. The Deputy Chairman referred this matter to the Speaker to decide if the Bill be deemed as a money bill or not.
Discussion on Sustainable Development Goals was taken up in Lok Sabha.
Discussion on the Bill to amend the Sixth Schedule to the Constitution of India was also taken up for discussion in the Lower House. The Bill relates to constitution of District Councils and powers of the District Councils and Regional Councils.
Week Wrap:
Bills passed by Lok Sabha
1. The Enforcement of Security Interest and Recovery of Debts Laws and Miscellaneous Provisions (Amendment) Bill, 2016 (now pending in Rajya Sabha)
Bills passed by Rajya Sabha:
1. The National Institutes of Technology, Science Education and Research (Amendment) Bill, 2016 (passed by both houses)
2. The Institutes of Technology (Amendment) Bill, 2016 (passed by both houses)
3. The Benami Transactions (Prohibition) (Amendment) Bill, 2015 (passed by both houses)
4. The Constitution (122nd Amendment) (GST) Bill, 2014 (Lok Sabha to accept new amendments)
With three weeks of the Monsoon Session over, Lok Sabha has functioned for 100% of its scheduled time, while Rajya Sabha has functioned for 99% of its scheduled time.