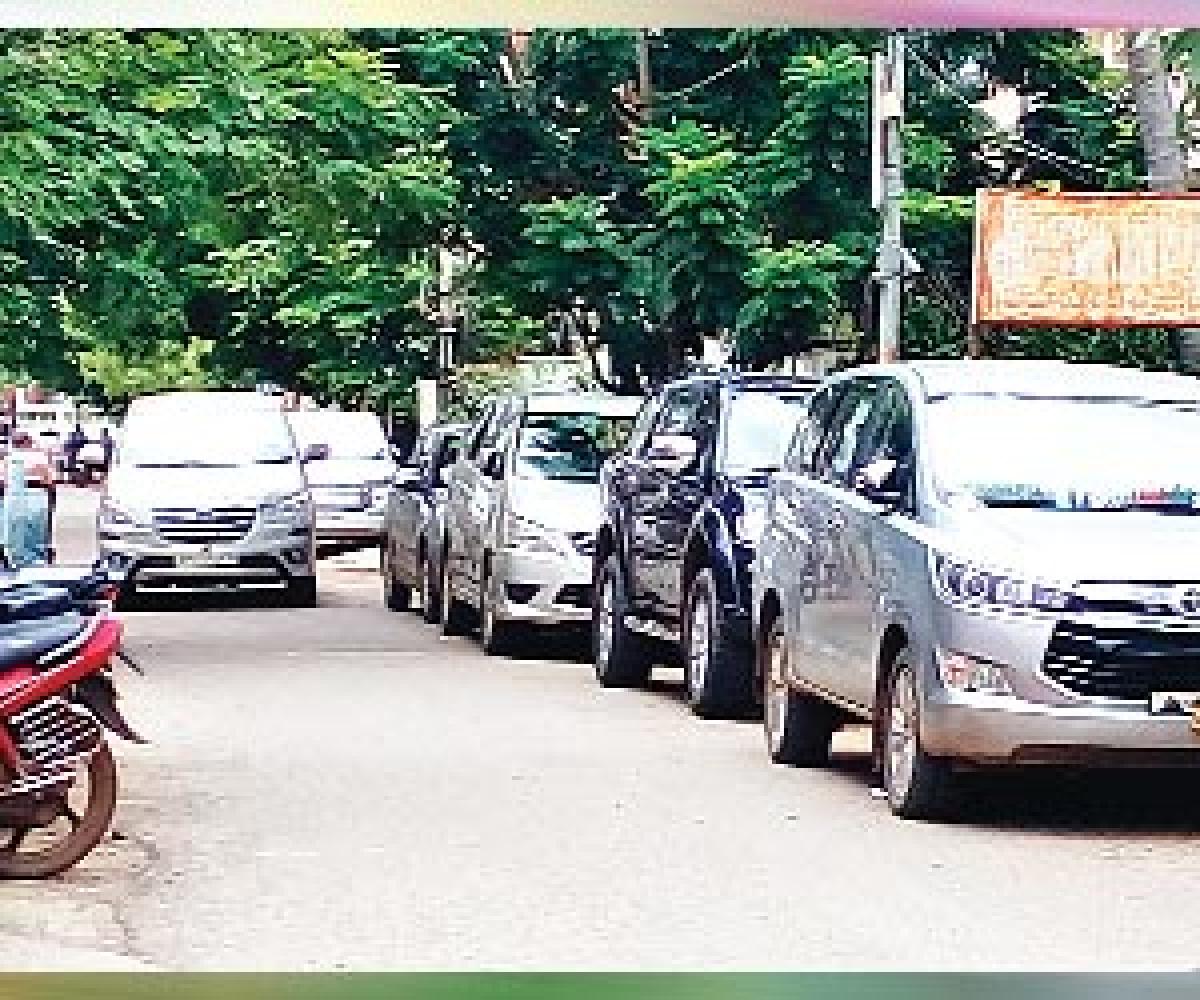 Highlights
Commuters are finding difficulty in parking their vehicles in the city as they are not able to find any parking lots due to the increasing vehicular population in the city
Commuters are finding difficulty in parking their vehicles in the city as they are not able to find any parking lots due to the increasing vehicular population in the city
Eluru: The city of Eluru has been putting commuters in trouble with excessive traffic jams. Citizens of Eluru are finding it difficult to park their vehicles as they are not finding any parking lots. Eluru, the 150-year-old municipal town-turned city has an estimated population of 2,18,020 as per the 2011 census.
During the last five years, it increased to 3.50 lakh with the emergence of various panchayats in the city. Narrow streets, lack of civic sense among people, multi-storeyed buildings and shopping plazas without any parking facilities have been putting commuters in difficulty.
The Krishna Canal and Grand National Trunk (GNT) road and National Railway Line is dividing the city into two towns. It is estimated that about 10,000 odd two-wheelers are running on the city roads every day. Besides these, it was estimated that another 40,000 four-wheelers and autos are plying on the roads.
The main centres Ramachandra Rao (RRPet) and Narasimharao Peta (NRPeta) have become big business and educational centres. In RRPet, commuters are facing trouble due to lack of parking facilities at various buildings. Though municipal authorities issued notices to various multi-storeyed complexes, no parking place was provided.
Y Venkateswara Rao of Venkatraopeta said that the roads are not sufficient to the increasing traffic in the city. The officials did not care about the traffic problems, he alleged. "Though police are implementing one-side parking on alternative days, the problem is still evident in RRPet", he said.
When contacted, Eluru Municipal Corporation Commissioner Y Sai Srikanth said "We will concentrate on the parking places to various multi-storeyed complexes, apartments, shopping malls and marriage halls. We will also collect fine from those building owners for violating the rules.