Anantapur shivers with fevers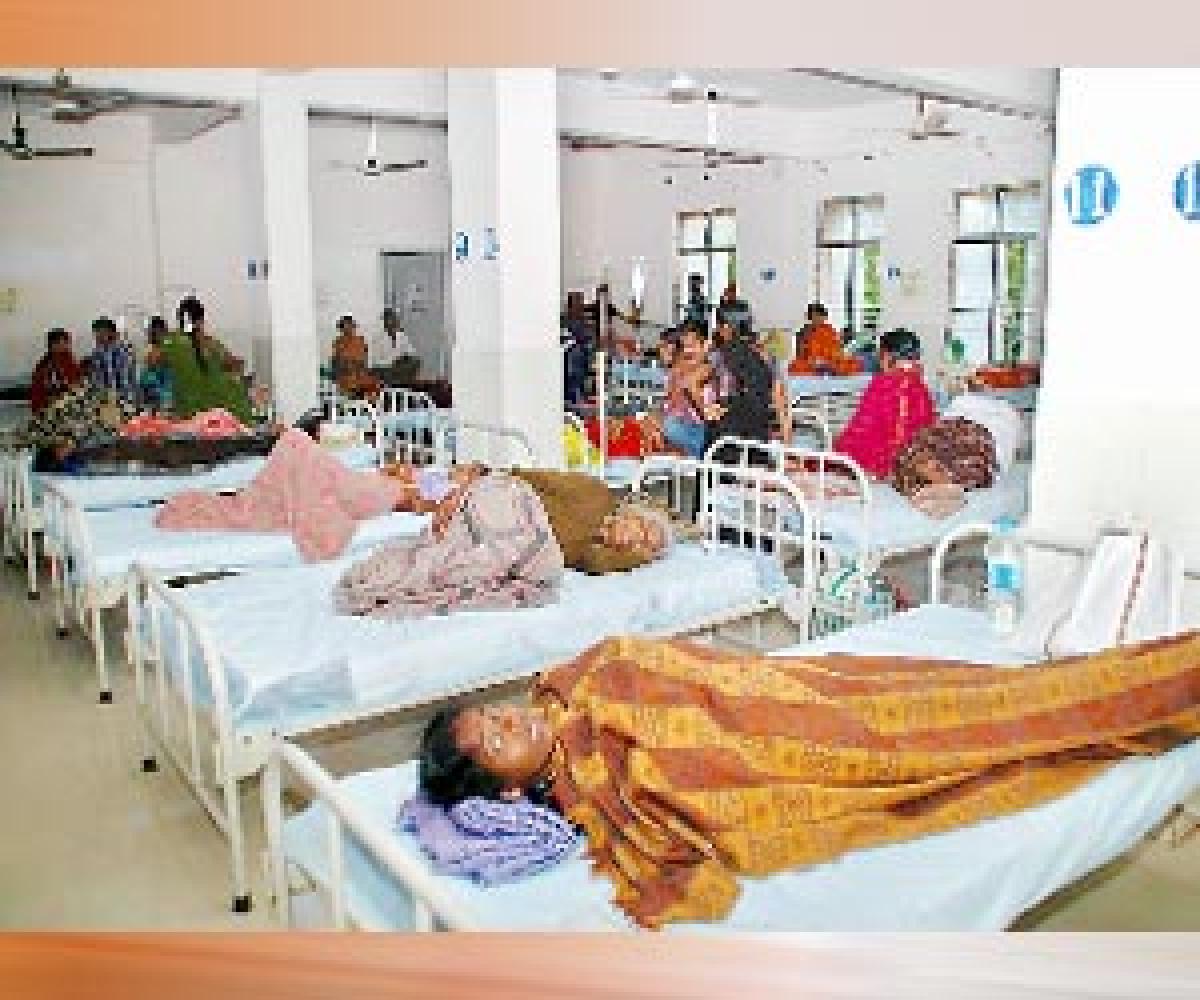 Highlights
The district is in the grip of seasonal fevers since a week and children are succumbing to dengue and malarial fevers. During the past
Anantapur: The district is in the grip of seasonal fevers since a week and children are succumbing to dengue and malarial fevers. During the past one week eight deaths of children were reported and some of them died in Benguluru private hospitals while undergoing treatment.
Private and government hospitals are filled with fever patients and doctors are finding it difficult to manage the crowds thronging them. This is happening despite the district administration gearing up the medical and health machinery. Rains during the past three to four days have also aggravated the situation. The city experienced sun shine to some extent after a few cloudy days and intermittent rains.
The latest death occurred at Dharmavaram. Srija(14), a resident of Sathya Sainagar, was suffering from fever. She was treated by local doctors and rushed to Benguluru for better treatment. But, she succumbed to fever while undergoing treatment on Thursday. She died due to dengue.
Another girl Yakshitha (four months old) of Papasanipalle village in Madakasira mandal also died a couple of days ago while undergoing treatment in a private hospital in Benguluru. A six-month-old girl of Kolluru village in Garladinne mandal died in the government general hospital. Last week, Navitha(four) of Hindupur died in the government general hospital with symptoms of dengue. Last week, two children of Vinayaknagar in Anantapur town died with dengue fever while undergoing treatment in a private hospital in Benguluru.
The district administration woke up to the seriousness of fevers in the district after the two deaths.
The district administration launched a cleanliness drive in all panchayaths and municipalities in the district. They sprayed anti-larval chemicals to put an end to mosquito breeding.
The State government released Rs 60 crore to the district for undertaking cleanliness drive in all the panchayats and municipal towns.
MLC Geyanand launched indefinite fast to highlight the poor sanitation in the district, but the fast was foiled by the police due to his deteriorating health. The MLC demanded filling up of 500 para-medical posts lying vacant in the government hospital in Anantapur.
Situation is better than last week after the government took a cleanliness drive. Presently, 210 patients are being treated for fevers in Anantapur government hospital out of whom 13 are dengue patients. A door-to-door survey of 1,589 affected villages has been undertaken and 969 people with fevers and 74 dengue and 20 malarial cases have been identified in the villages.
Normally, 800 to 1,000 outpatients are treated in the town hospital, but during the past few days 2,000 patients are coming to the hospital. Doctors are having a tough time in attending to the patients.