Anantapur tops AP in drip irrigation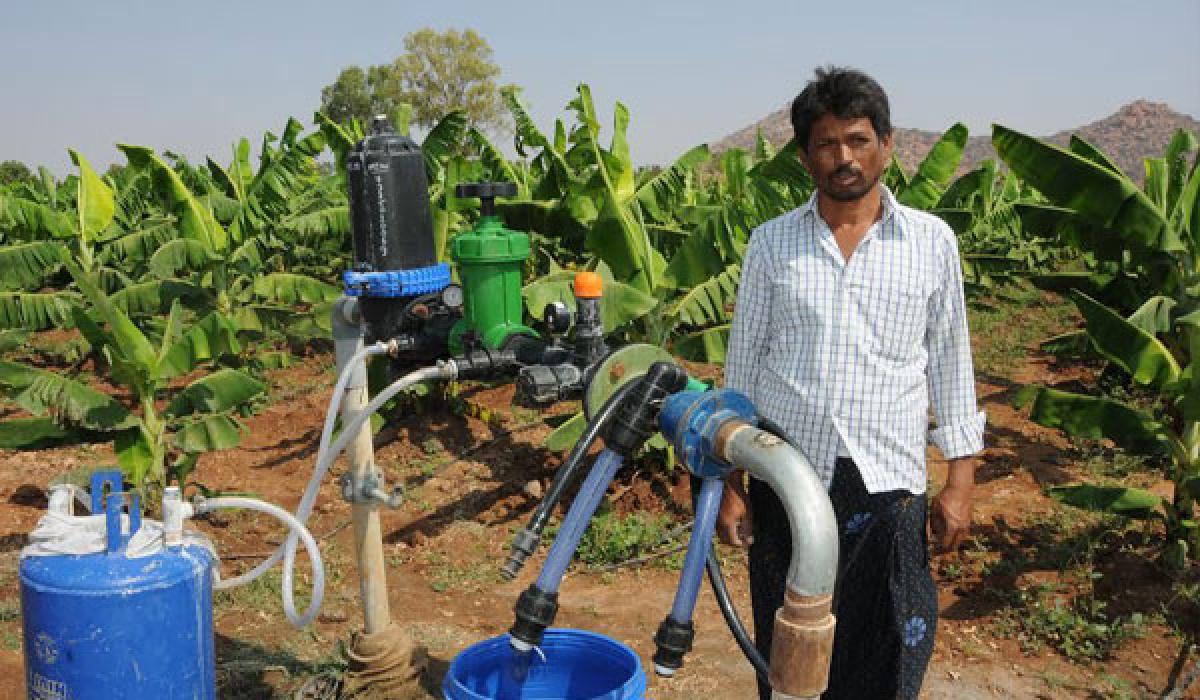 Highlights
The district stands first in tapping micro-irrigation devices in the state. 1.63 lakh hectares have been brought under drip irrigation due to untiring efforts put in by the Andhra Pradesh Micro Irrigation Project (APMIP). In a district where water resources cannot even be bought with money and water more precious than liquid gold, the efforts to prevent wastage and ensure optimum utilisation of w
Anantapur: The district stands first in tapping micro-irrigation devices in the state. 1.63 lakh hectares have been brought under drip irrigation due to untiring efforts put in by the Andhra Pradesh Micro Irrigation Project (APMIP). In a district where water resources cannot even be bought with money and water more precious than liquid gold, the efforts to prevent wastage and ensure optimum utilisation of water assumed significance.
APMIP Project Director (PD) Venkateshwarlu told The Hans India that the biggest feat of bringing the farmers under drip irrigation and linking every crop particularly horticulture plants on a mission mode was taken up a couple of years ago and it produced positive results. In 2015-16, 23,220 hectares were added and in 2016-17, 27,378 hectares were added further boosting the area coverage under micro-irrigation. There are actually 2.15 lakh bore-wells out of which 1.65 lakh are functioning and 2.47 lakh hectares irrigated by the bore-wells.
By 2017-18, the APMIP is all set to bring the total irrigated area under drip irrigation on a saturation mode. Every year due to poor monsoon conditions, 25 per cent of new area is coming under horticulture unable to coup up with water scarcity caused by crops which demand more irrigation. The district administration is now following a holistic approach for optimum utilisation of meagre water resources by not merely treating drip irrigation as a water saving devise. The APMIP is also encouraging farmers to also go for mulching to tackle evaporation losses and moisture evaporation.
The PD has also introduced what he calls 'fetigation' a process under which fertilisers and water are mixed uniformly and supplied to horticulture crops in a scientific way. With the introduction of the fetigation process, the vegetable and horticulture farmers are able to achieve higher yield of banana and muskmelon by 100 per cent and mangoes, sweet lime, guava and custard apple by 90 per cent. Banana is experiencing a higher yield by 60 per cent and tomatoes by an increase of 100 metric tonnes per acre. Fetigation also prevents clogging of drippers.