Expedite Neeru-Chettu works: Chinarajappa to officials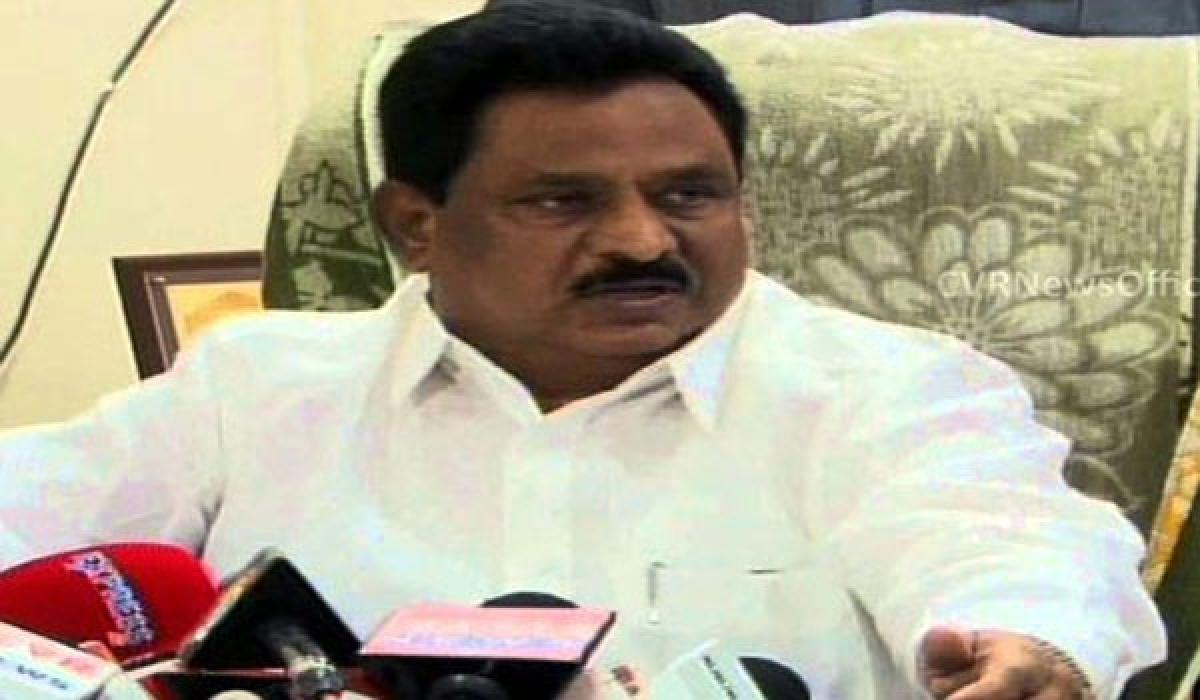 Highlights
Deputy Chief Minister and home minister N Chinarajappa directed officials to expedite works under Neeru-Chettu programme at the earliest. He along with Amalapuram MLA Aaithabathula Ananda Rao on Wednesday inspected retaining wall works between Nalla Vanthena and Yerra Vanthena, which were being taken up with a cost of Rs 10 crore, besides regulator works which were taken up with cost of Rs 10 lak
Amalapuram: Deputy Chief Minister and home minister N Chinarajappa directed officials to expedite works under Neeru-Chettu programme at the earliest. He along with Amalapuram MLA Aaithabathula Ananda Rao on Wednesday inspected retaining wall works between Nalla Vanthena and Yerra Vanthena, which were being taken up with a cost of Rs 10 crore, besides regulator works which were taken up with cost of Rs 10 lakh as part of Neeru-Chettu programme.
Speaking on the occasion, Chinarajappa said that 219 works have been sanctioned under Neeru-Chettu programme with a total cost of Rs 14.85 crore in Amalapuram sub-division. He informed that works were going on in Amalapuram and Mummidivaram constituencies along with 10 mandals in P Gannavaram and Kothapeta mandals.
"Construction of sluices, lock repairs, strengthening of bunds and de-siltation works are being taken up by the water resources department. 45 out of 219 sanctioned works have begun with Rs 3.5 crore," he said and called upon farmers to cooperate with the water resources department.