Enforcement Directorate probe sought into hawala case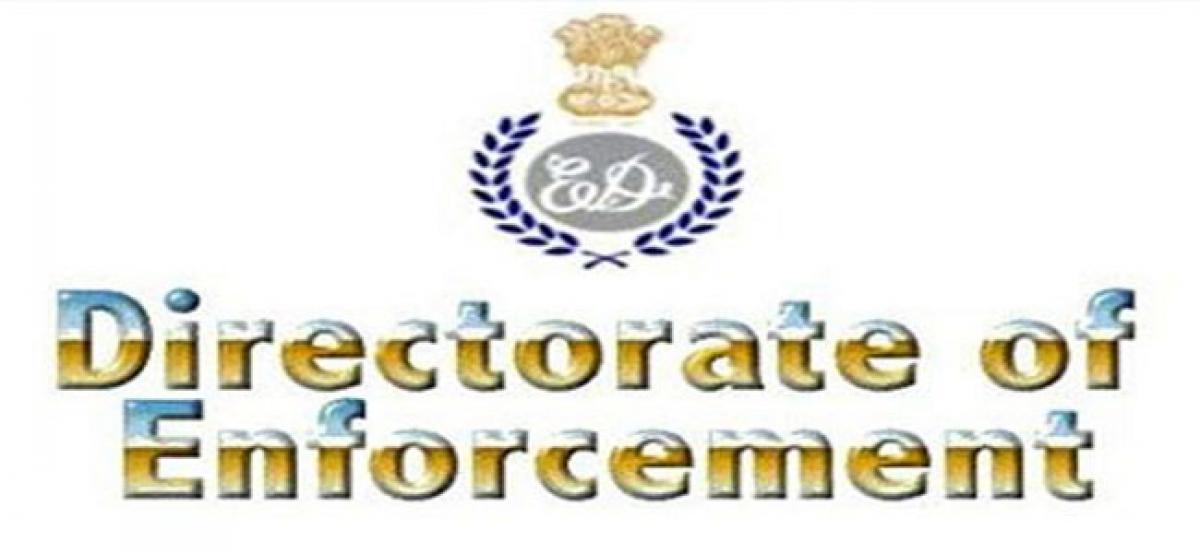 Highlights
The city unit of  CPI(M) has demanded that the government should hand over the Rs 1300-crore hawala case to the Enforcement Directorate which has its headquarters in the city.Addressing a press conference here  on Monday, State committee member of CPI(M) Ch Narsinga Rao said the income tax officials have done a splendid job by breaking through in the case and lodged a police complaint as per the
'CID has no jurisdiction, as the case is spread over a few states and three foreign countries'
Visakhapatnam: The city unit of CPI(M) has demanded that the government should hand over the Rs 1300-crore hawala case to the Enforcement Directorate which has its headquarters in the city.Addressing a press conference here on Monday, State committee member of CPI(M) Ch Narsinga Rao said the income tax officials have done a splendid job by breaking through in the case and lodged a police complaint as per the procedure.
As if waiting for an opportunity, the state government immediately handed over the case to CID whose handling of some economic offenses were not appreciated by the public. ``It is the job of enforcement directorate to deal with the case and not CID. We wonder why ED officials are silent and never offered to take up the case,'' Narsinga Rao said.
He said the case is spread over a few states and three foreign countries and CID has no jurisdiction beyond Andhra Pradesh. In the end, they have to seek the help of Enforcement Directorate. Rao also added that CID had failed to deal with the VR Chits and Svims case, both fake companies which duped the public to the tune of several crores.
City president Dr B Ganga Rao said when YS Jagan case was given to ED instead of CID why hawala was not given. ``The idea is to protect some top leaders who could be involved in this tax evasion case,'' Ganga Rao said.