Two drown in Godavari River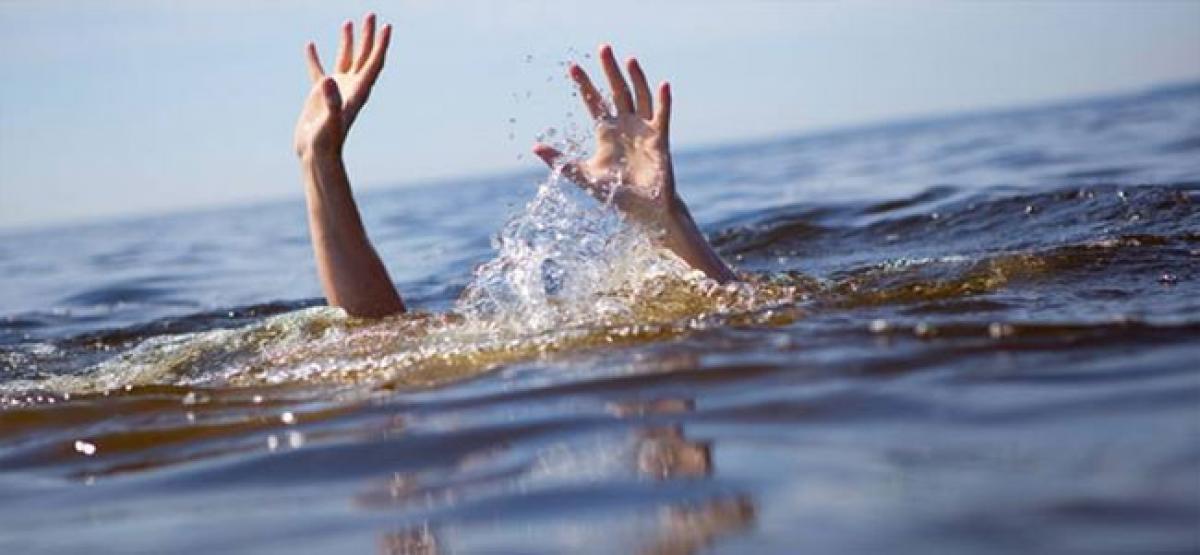 Highlights
Two persons drowned while two others got injured when they entered into river Godavari for swimming on Wednesday. According to police of Atreyapuram, the incident happened at Pittchukallanka picnic spot where a 16-member family from Machilipatnam came to the place after attending a marriage in Hukumpeta in Rajamahendravaram town. After the marriage, some of them got into the river for swimming as
Rajamahendravaram: Two persons drowned while two others got injured when they entered into river Godavari for swimming on Wednesday. According to police of Atreyapuram, the incident happened at Pittchukallanka picnic spot where a 16-member family from Machilipatnam came to the place after attending a marriage in Hukumpeta in Rajamahendravaram town.
After the marriage, some of them got into the river for swimming as the water levels were low.
But, the irrigation department staff at upstream suddenly lifted one of the gates and the water gushed into the river. All of a sudden, the flow increased drowning and killing Tirupati Nagamani (38) and her close relative Manasa whereas Janu (16) and Pandu (18) were injured in the incident. The police said that the locals had saved four others of the same family who don't know swimming.