Implement safety measures to prevent accidents :Kartikeya Mishra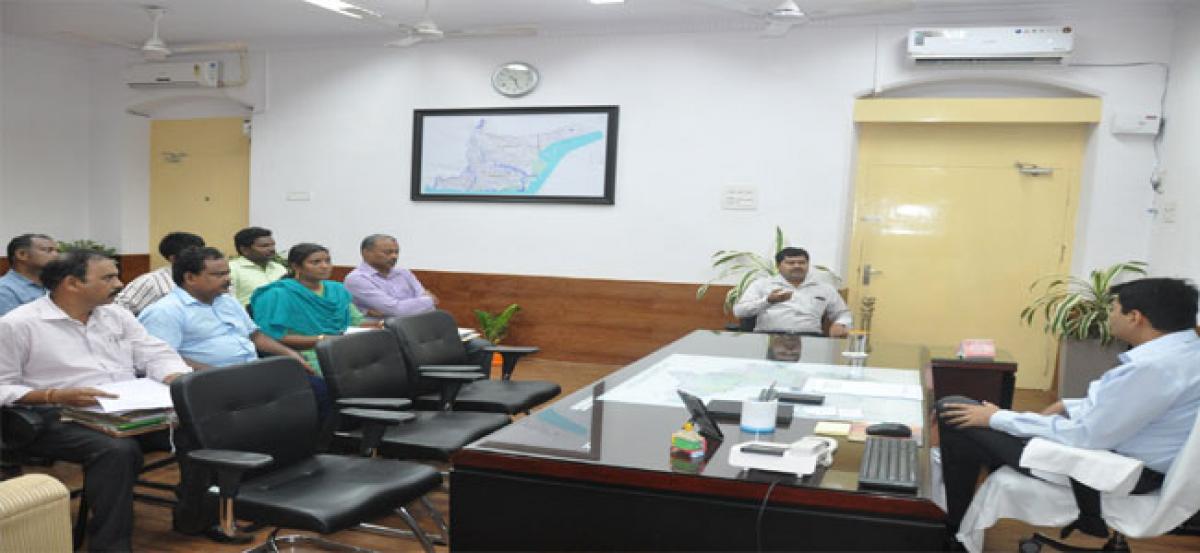 Highlights
East Godavari Collector Kartikeya Mishra called upon the industrial, manufacturing and allied sectors to implement effective and strict safety measures to prevent accidents. Reviewing the safety measures with officials of industries, fisheries, fire and disaster management, electrical and various manufacturing and chemical units at Collectorate on Saturday, the collector said that safety measures
Kakinada: East Godavari Collector Kartikeya Mishra called upon the industrial, manufacturing and allied sectors to implement effective and strict safety measures to prevent accidents. Reviewing the safety measures with officials of industries, fisheries, fire and disaster management, electrical and various manufacturing and chemical units at Collectorate on Saturday, the collector said that safety measures would avert accidents in any form.
Highlights:
Collector asks the managements of industries to ensure safety measures in plants to avert accidents

Directs officials to regularly check boiler units

Instructs setting up of treatment plants for units emitting pollutants

While reviewing the incidence in the last decade, the collector asked for periodical review of arrangements made in various units as per the factories act, particularly in chemical and other units which deal with toxic gases. He asked for exhibition of detailed checklist at these units as a precautionary measure.
Noticing the non-functioning of AC units during power failure in some units, the collector directed the concerned officials to take proper care in operation of these systems in addition to running of particular plant during power failure times.
Turning his attention towards the 46 boiler units, the collector directed the department of boilers to opt for regular checks on the working of these units so as to avert any untoward incidents due to negligence or ignorance.
In this connection, the collector directed all units with pollution effect to opt for treatment plants with immediate effect, otherwise stringent action would be initiated. "We will not let the health of the public affect due to lack of this important facility," the collector warned.District joint collector, A Mallikarjuna, deputy inspector of factories Sivasankar Reddy, district fire officer Uday Kumar and others attended.