YSRCP cadre told to fight corruption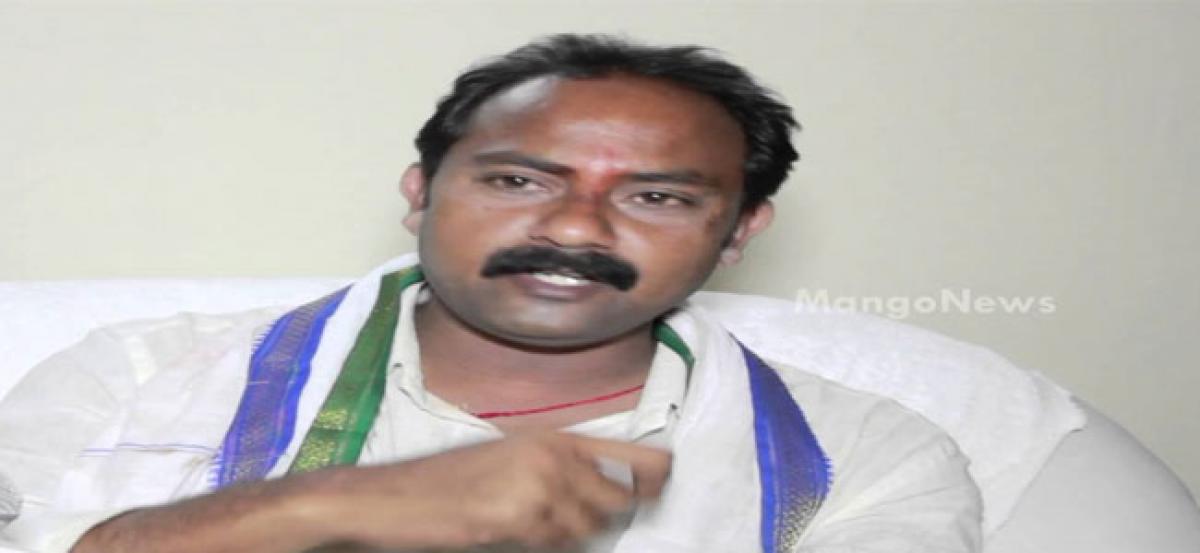 Highlights
YSRCP West Godavari Committee president and MLC Alla Kali Krishna Srinivas (Nani) called upon the party workers to take up agitations from grass-root level, against the "corrupt" rule of TDP in the state.The YSRCP district office was inaugurated by party Disciplinary Committee chairman Indukuri Ramakrishnam Raju on Sunday in RR Pet. Later, the party coordination committee meeting was held under th
Eluru: YSRCP West Godavari Committee president and MLC Alla Kali Krishna Srinivas (Nani) called upon the party workers to take up agitations from grass-root level, against the "corrupt" rule of TDP in the state.The YSRCP district office was inaugurated by party Disciplinary Committee chairman Indukuri Ramakrishnam Raju on Sunday in RR Pet. Later, the party coordination committee meeting was held under the chairmanship of Alla Nani.
Speaking on the occasion, the MLC said that from May 29 to June 11, constituency-level plenary meetings in 15 constituencies will be held in the district. The district plenary will be held between June 17 to 19, the state plenary will be held on July 8 and 9.
Nani said already the in-charges to these plenaries have been appointed. Former minister and party disciplinary committee chairman Ramakrishna Raju said that party workers should strive hard to make party supremo YS Jaganmohan Reddy as Chief Minister in 2019 elections.District party In-charge Pilli Subhash Chandra Bose said that the workers should strengthen the party by unity.
Eluru Parliamentary constituency party convenor Kotagiri Sridhar, Narsapur convenor Vanka Ravindranath, former MLAs Tellam Balaraju, Kottu Satyanarayana, Karumuri Nageswara Rao, Patapati Sarraju, Ghanta Murali Ramakrishna and others participated in the meeting