Andhra Pradesh tops in power reforms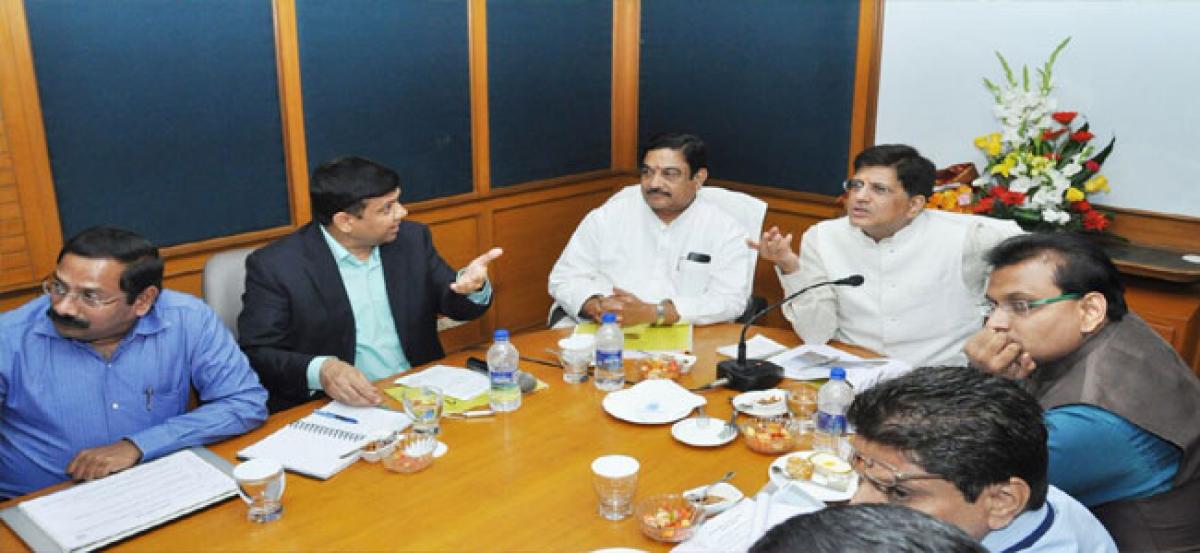 Highlights
Andhra Pradesh occupies first place in the country in power reforms and Union Minister for Power Piyush Goyal also lauded the state government's performance in this sector, said Minister for Energy K Kala Venkata Rao. Addressing the media in Tirupati on Friday, he said, the state government has received 19 awards from central government and nine out of them were related to power sector which itsel
Tirupati: Andhra Pradesh occupies first place in the country in power reforms and Union Minister for Power Piyush Goyal also lauded the state government's performance in this sector, said Minister for Energy K Kala Venkata Rao. Addressing the media in Tirupati on Friday, he said, the state government has received 19 awards from central government and nine out of them were related to power sector which itself shows the performance of the state.
The state is at number one position in the country regarding renewable energy sources like solar and wind power promotion. The government will soon establish a 950 MW solar plant which is the biggest in the world at Kurnool and is planning to get it inaugurated by the Prime Minister, he stated.
Many industries are coming to the state because it is providing 24x7 quality power. KIA motors is investing Rs.15000 crores in the state for this reason only. The state has lowest distribution losses and occupies No.1 position in the country and reached a single digit now. This was possible because of the power reforms in the state. By reducing one unit power distribution loss the State can save Rs.363 crores, the Minister added.
The state is providing 75 units of power free to SC/STs by increasing 25 units since three months. Electricity connection will be provided to anyone within 48 hours of receiving the application. The government is encouraging the farmers to go for solar pump sets which can be connected to the Grid.
The bill was passed already to establish a power university in Anantapur. Under Power Reforms-II focus will be laid on electrical cars and buses. The Minister added that the State has recorded 10.5 percent growth rate and concluded that good days are ahead for the people of AP under the dynamic leadership of Chandrababu Naidu. Earlier Piyush Goyal and Kala Venkata Rao reviewed the energy sector performance and future plans with the officials .