YSR Congress Party Maha Dharna in Vizag on June 22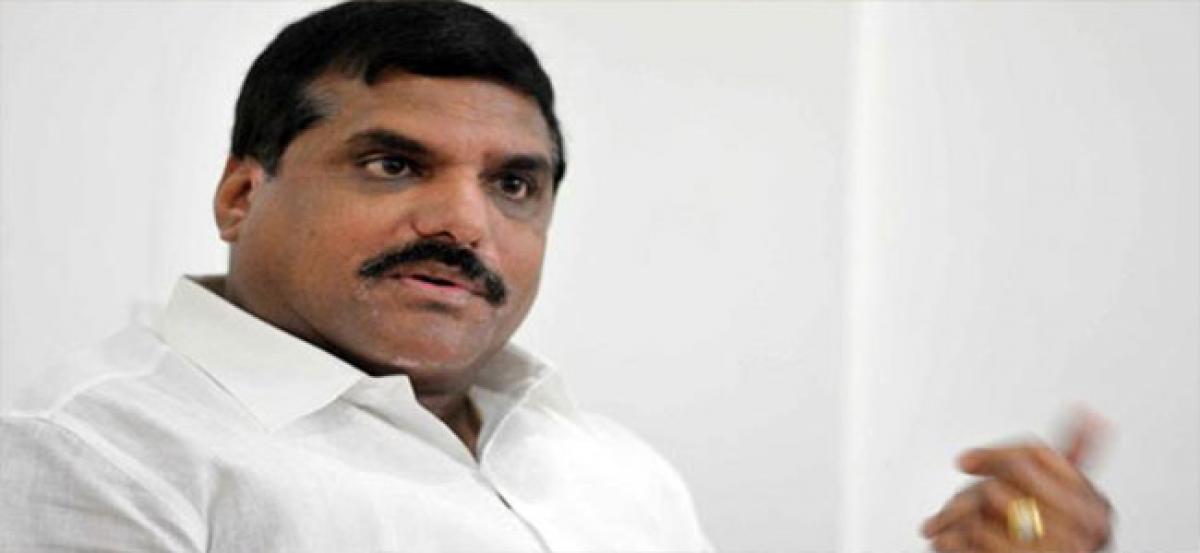 Highlights
Alleging that the TDP government is remaining silent on the land scam in Visakhapatnam, the YSR Congress Party (YSRCP) will stage a Maha Dharna in the Port City on June 22.Speaking to the media here on Saturday, YSRCP State general secretary Botcha Satyanarayana said the party decided to organise a massive protest led by party president YS Jaganmohan Reddy as the TDP government remained unmoved de
Tirupati: Alleging that the TDP government is remaining silent on the land scam in Visakhapatnam, the YSR Congress Party (YSRCP) will stage a Maha Dharna in the Port City on June 22.Speaking to the media here on Saturday, YSRCP State general secretary Botcha Satyanarayana said the party decided to organise a massive protest led by party president YS Jaganmohan Reddy as the TDP government remained unmoved despite the magnitude of the scam in which about two lakh acres of valuable land was grabbed by the TDP bigwigs.
Alleging that the two Ministers Ayyannapatrudu and Ganta Srinivas and many TDP leaders from the port city were involved in the land scam, the YSRCP leader also suspected the hand of another Minister Lokesh and Chief Minister N Chandrababu Naidu also.
The involvement of bigwigs tied the hands of the authorities from taking any action on the `scam' and they were trying to underplay the huge land grabbing of TDP leaders under the pretext of destruction of records in HudHud cyclone which clearly indicate the reluctance of government in probing the scam to punish the guilty, he said.
Saying that such land grabbing is not new to the TDP, he said that the TDP government in the name of industries or development works forcibly acquired lands everywhere from the poor only to help the TDP leaders grab them later. He said another land scam involving 15,000 acres in Amaravati is going to surface soon.
Reiterating to his party stand on Special Category Status (SCS), Botcha said the TDP insisted on special package as the party is keen on siphoning the Central funds and warned the BJP leaders that the TDP will smear a blot on their party if they keep mum on the misdeeds of ruling TDP.
Expressing concern over increasing political violence targeting Opposition YSRCP leaders, Botcha said even police officers who failed to toe the line of the ruling party were not spared from such attacks, citing the recent attacks and threats on some police officers by TDP leaders and added that law order position turned from bad to worse in the TDP rule endangering the safety and security of everyone..
The YSRCP leader citing TDP MP J C Diwakar Reddy case of assault on airport staff said the TDP government was adopting double standards. In a similar case of alleged assault on Air India staff at Renigunta Airport, YSRCP MP Mithun Reddy was arrested and he remained in jail for two months, while the ruling party MP Diwakar Reddy was allowed to go scot free, Botcha pointed out.