Godavari Urban Development Authority 's maiden meeting on July 6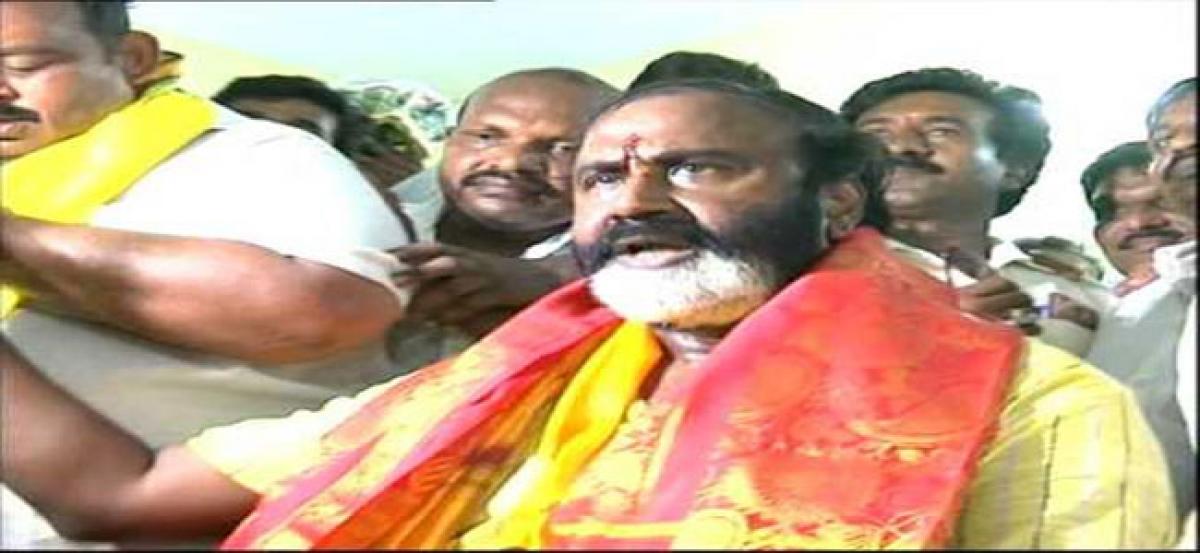 Highlights
Godavari Urban Development Authority (GUDA) chairman Ganni Krishna said that the maiden meeting of GUDA will be held on July 6 in which decisions will be taken relating various issues along with delegation of powers. Speaking to reporters at his residence here on Thursday, he said the state government had sanctioned a revolving fund of Rs 10 crore and the urban development authorities should get o
Rajamahendravaram: Godavari Urban Development Authority (GUDA) chairman Ganni Krishna said that the maiden meeting of GUDA will be held on July 6 in which decisions will be taken relating various issues along with delegation of powers.
Speaking to reporters at his residence here on Thursday, he said the state government had sanctioned a revolving fund of Rs 10 crore and the urban development authorities should get own funds.
Chief Minister Nara Chandrababu Naidu was very much particular to develop all areas through urbanisation. In this context, urban development authorities had been formed for Nellore, Chittoor, Kurnool and Kadapa along with East Godavari district.
GUDA was empowered to accord permissions to the constructions above 1,000 square yards. GUDA has the power to lay roads and construct drains in the villages.
Hereafter, GUDA will take pledge of layouts for according permission and now municipalities and municipal corporations are taking pledge of two apartments and releasing after giving necessary permission to the respective apartments.