Municipal Corporation of Tirupati scouts for suitable land for dumping yard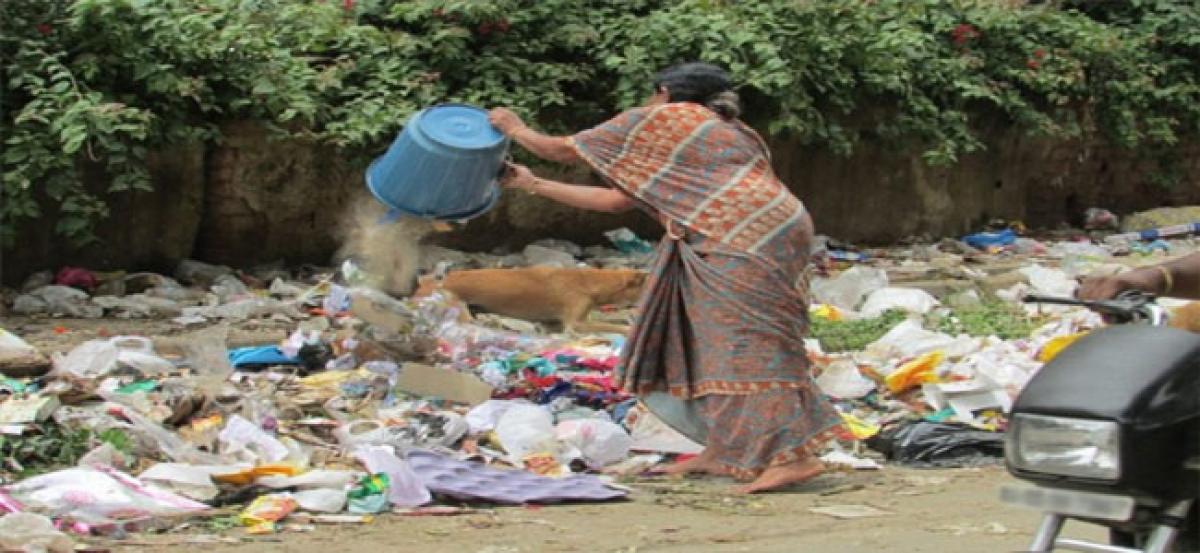 Highlights
Municipal Corporation of Tirupati (MCT) has renewed its efforts to find out a suitable land for the establishment of its waste based energy plant as early as possible. Municipal Corporation Commissioner C Hari Kiran along with Jindal company senior officer Chary and Swachh Andhra Pradesh vice-chairman Venkat Rao on Friday visited Thatikona village near here where about 16-acre government land was
Tirupati: Municipal Corporation of Tirupati (MCT) has renewed its efforts to find out a suitable land for the establishment of its waste based energy plant as early as possible. Municipal Corporation Commissioner C Hari Kiran along with Jindal company senior officer Chary and Swachh Andhra Pradesh vice-chairman Venkat Rao on Friday visited Thatikona village near here where about 16-acre government land was readily available.
Highlights:
MCT Commissioner C Hari Kiran has visited several places for the last 2 days to identify land

MCT wants to set up dumping yard and waste based energy plant together in one place

Jindal company will produce 6 MW power from 600 tonnes of waste generated from various municipalities including MCT
Following the decision to shift the municipal dumping yard from Ramapuram village and also to give up the plan to set up the waste-to-energy plant there near the dumping yard in the available vacant government land after the villagers led by YSRCP MLA Chevireddy Bhaskar Reddy opposed it, the corporation has left with no choice except to find out a suitable land for the dumping yard and also for the waste based energy plant.
The corporation has taken up the task of setting up the waste-to-energy plant on priority basis as it was direly required for the civic body for effective solid waste management. As about 170 tonnes of waste is being generated daily from the pilgrim city, the corporation finds it extremely difficult to handle the solid waste.
While the recent development of Ramapuram villagers' stiff opposition to the dumping yard and also the energy plant which ultimately led to the decision of shifting the dumping yard and to set the plant somewhere, stirred the Corporation authorities to act immediately on the issue.
Against the backdrop, Hari Kiran along with the Chary and Venkat Rao in the last two days visited Thottambedu, Srikalahasti mandals and also Karakambadi, Settigunta near Tirupati and Thatikona to identify the required land for setting up waste based energy plant for which an agreement with Jindal company was inked a year back.
Corporation commissioner Hari Kiran said that a report based on the inspection of the lands at various places near Tirupati will soon be sent to District Collector and government seeking the allotment of suitable site for the corporation at the earliest to accelerate the establishment of waste-to-energy plant.
It may be noted that the proposed waste based energy plant to be set up by Jindal company as part of effective solid waste management will have the capacity to produce 6 MW power from 600 tonnes of waste from various municipalities including Nagari, Puttur, Chittoor, Srikalahasti, Venkatagiri (Nellore district) and Tirupati corporation. But with the corporation still to find suitable site for the project, it is getting delayed.