GCC plans to enhance honey unit capacity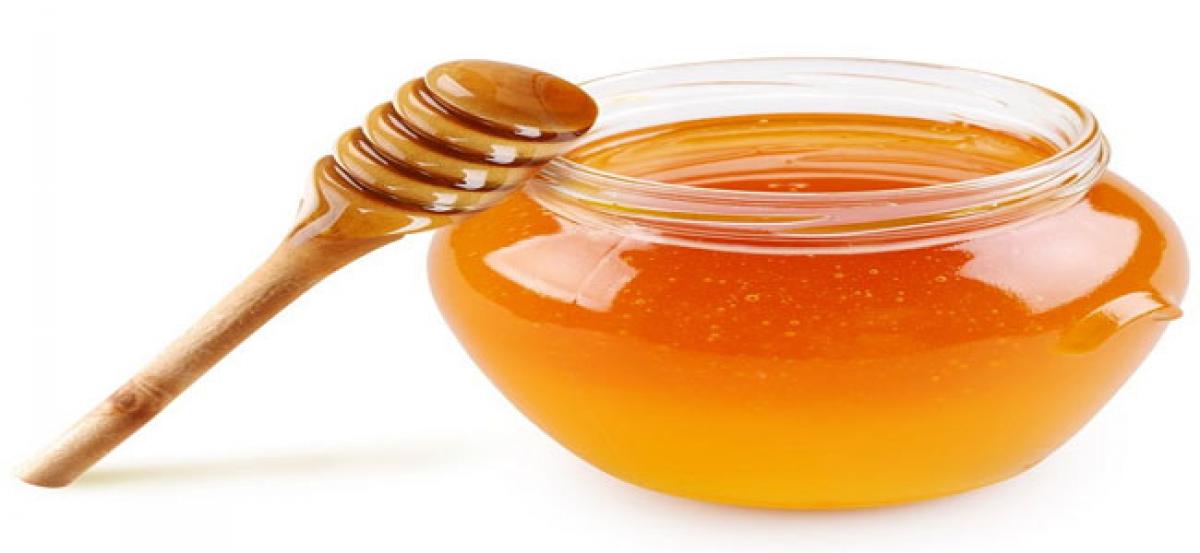 Highlights
Girijan Cooperative Corporation (GCC) is putting its endeavour to enhance the sale of Rock Bee Honey (RBH) by increasing the purifying capacity of honey processing unit (HPU) in Rajamahendravaram. GCC is doing an annual business of Rs 20 crore of it, 70 per cent share goes to honey sales. In 2014-2015 as many as 3.95 lakh kg of honey was produced and in 2015-2016 and 2016-2017 the production was e
Rajamahendravaram: Girijan Cooperative Corporation (GCC) is putting its endeavour to enhance the sale of Rock Bee Honey (RBH) by increasing the purifying capacity of honey processing unit (HPU) in Rajamahendravaram. GCC is doing an annual business of Rs 20 crore of it, 70 per cent share goes to honey sales. In 2014-2015 as many as 3.95 lakh kg of honey was produced and in 2015-2016 and 2016-2017 the production was enhanced to a tune of 4.28 kg each.
Currently the capacity of honey processing unit is 2,500 kg per day and plans are afoot to escalate the purifying capacity
The capacity of HPU is 2,500 kg per day and plans are afoot to escalate the purifying capacity. According to GCC senior marketing executive P Jagadish, as many as 300 honey collectors are working under 10 Girijan Co-operative Societies, to collect raw honey.
GCC is supplying necessary kits to honey collectors to protect them from beehives at the time of honey collection. The raw honey is available in Addateegala, Maredumilli, Kalipatnam, GK Veedhi, Chintapalli and some areas in Agency. In addition to regular honey collectors, GCC is also getting raw honey from some tribals in the weekly markets and giving them suggestions how to collect more raw honey.
The peak season for honey collection is from March to August and the lean season is from September to February. The beehives swallow nectar from flowers and store it in their stomach. Later, the lady bees (Rani Eega) bail out the nectar at a convenient place which is known as "Tene Pattu' (honey comb). Each honey comb will have three to four kg of raw honey.
The collectors bring them and crush it for raw honey, which will be purified in HPU. To store honey for a long period, the moisture percentage will be reduced in HPU and later filled it in the bottles from 20 gm to 5 kg. After packing, the honey they will be shifted to GCC godowns located at Visakhapatnam, Tirupati, Vijayawada and Hyderabad for distribution.
GCC is paying an amount of Rs 150 per kg to honey collectors for raw honey and after purifying the honey GCC is selling it for Rs 330 per kg. The price is less when compared to other private brands.
Interested in blogging for thehansindia.com? We will be happy to have you on board as a blogger.