Rajakumari consoles psycho attack victims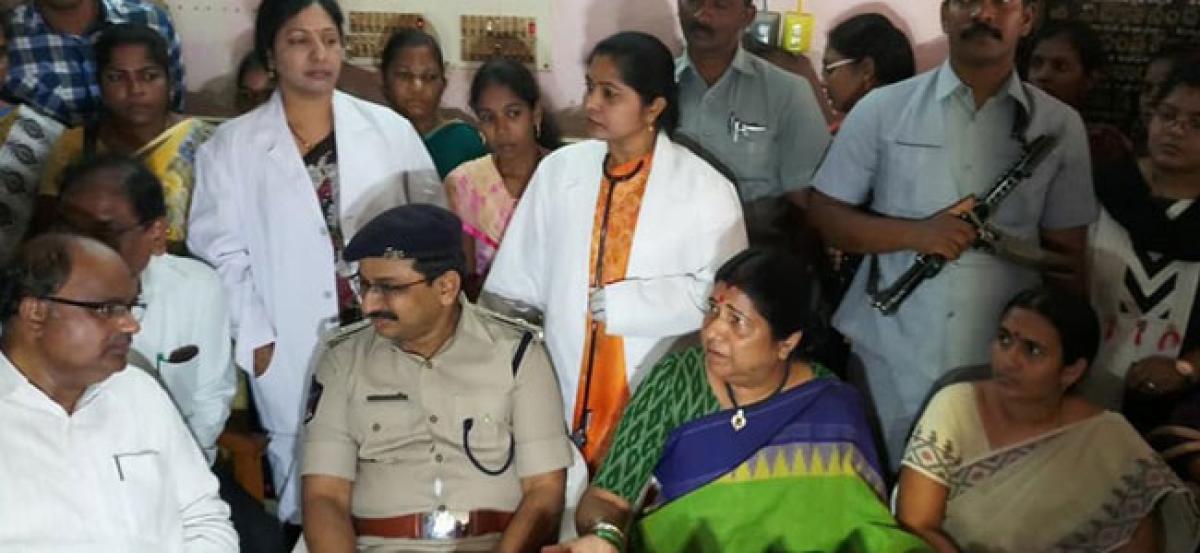 Highlights
State Mahila Commission Chairperson Nannapaneni Rajakumari visited the Government General Hospital here on Sunday and consoled
Nellore: State Mahila Commission Chairperson Nannapaneni Rajakumari visited the Government General Hospital here on Sunday and consoled the victims of the psycho who attacked lonely women in Kovur. She asked the police to apprehend the accused immediately.
``Though there are stringent laws to prevent atrocities against women, they are still continuing.
A criminal has been attacking the women in Kovur area and hence they had requested the SP to apprehend the person by deploying adequate number of police personnel,'' she said.
SP P H D Ramakrishna, who also accompanied the Mahila Commission Chairperson, has said they have engaged teams for nabbing the culprit. He said they were having basic information about the accused and expressed confidence of arresting him soon.
He appealed to the people not be panic, but attentive on movement of strangers and take safety measures in remote areas. Hospital superintendent Radhakrishna Raju, and others were present