DFO confirms death of tiger in Nallamala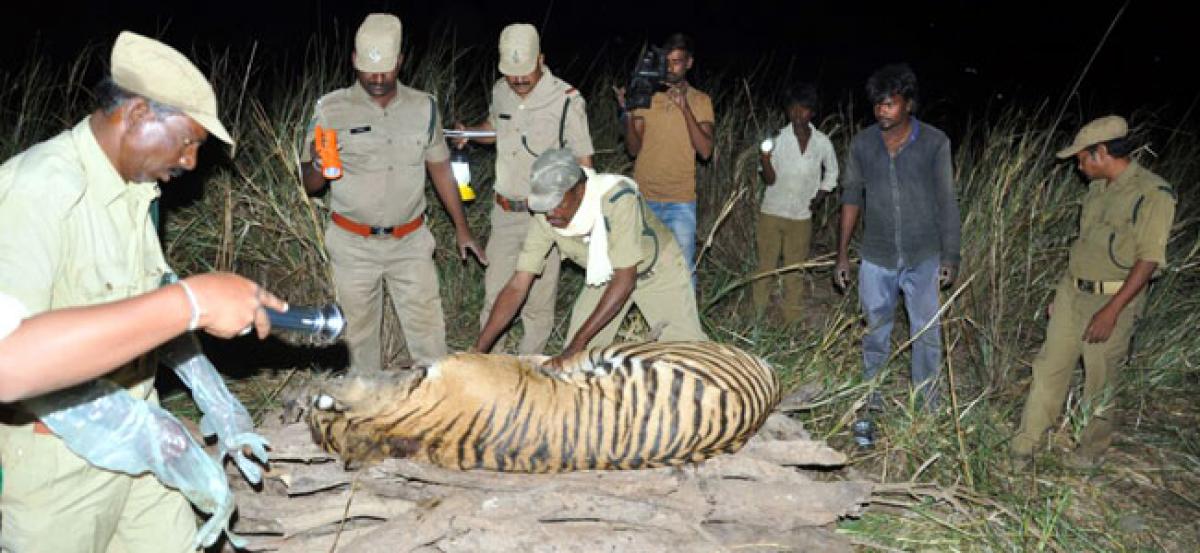 Highlights
Divisional Forest Officer (DFO) Selvam on Wednesday confirmed death of a tiger in the Nallamala forest division and
- Death due to fighting between two tigers: Selvam
- Doubts over tiger death in safe zone
Atmakuru: Divisional Forest Officer (DFO) Selvam on Wednesday confirmed death of a tiger in the Nallamala forest division and attributed the death to fierce fighting between two tigers. He did not give any other details like the sex of the slain tiger, its age and so on.
The death of a tiger took the total number of tiger deaths in the tiger reserve during the past five months to three. However, the DFO released some photos to the media to justify the death. The National Tiger Census Authority took a serious view of the tiger's death and a tiger's disappearance but took no action against the culprits.
Trap laid down by hunters and poisoning the big cat to death are some of the popular ways to ensnare the tiger. Pechcheruvu and Naramamidi are the natural habitats for tigers. Death of a tiger in the safe zone is fuelling doubts in people's minds. A male tiger will not allow another tiger into its habitat, which spread across a radius of 30 to 50 km.