Seed drilling machines for paddy cultivation in Krishna district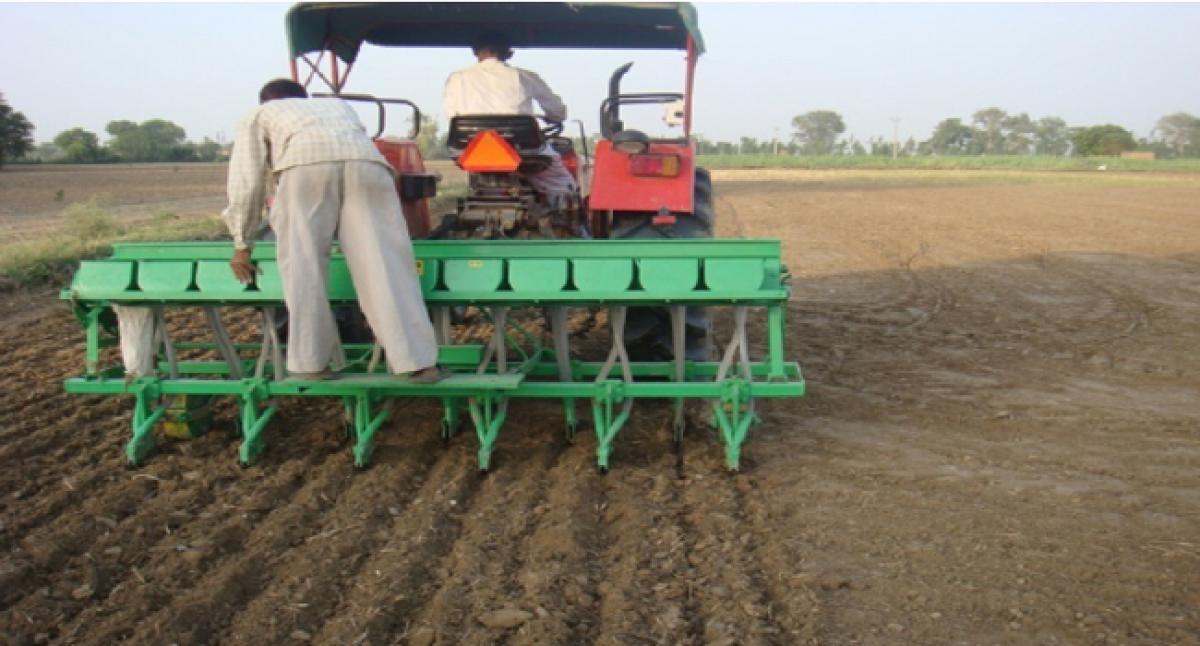 Highlights
For the first time in the history of paddy cultivation in Krishna district, the farming community is utilising seed drilling machines for paddy sowing purpose
Vijayawada: For the first time in the history of paddy cultivation in Krishna district, the farming community is utilising seed drilling machines for paddy sowing purpose.
The State government wants to extend seed drilling machine cultivation procedures after successfully proving high yield in paddy cultivation in the current kharif season. The Agriculture Department is contemplating to encourage paddy cultivation under this system.
According to officials, the Agriculture department is encouraging the farmers to switch over to seed drilling machines for sowing purpose. Presently the farming community in Penamaluru and Kankipadu mandals is using the machines for sowing purpose.
The sowing activity would get accelerated from July 15, said Kankipadu Mandal Agriculture officer PM Kiran. Speaking to The Hans India, he said that the seed drilling and sowing procedure would give good yields in paddy cultivation.
He also said that the system provides an alternative to agriculture workers shortage in the villages. Each machine costs Rs 65,000 in the market. The Agriculture department is giving 50 per cent subsidy. Moreover, the farmers could also use the machines for spraying fertilisers in the fields and sowing maize crop, he said.
Achanta Nageswara Rao, a farmer in Thotlavalluru mandal, said that more publicity was needed on the new technology. He said that the machines would solve agriculture workers shortage. He also said that sowing could be completed with correct depth and width under this system as straight lines.