Chinese banks aid for water schemes in Srikakulam dist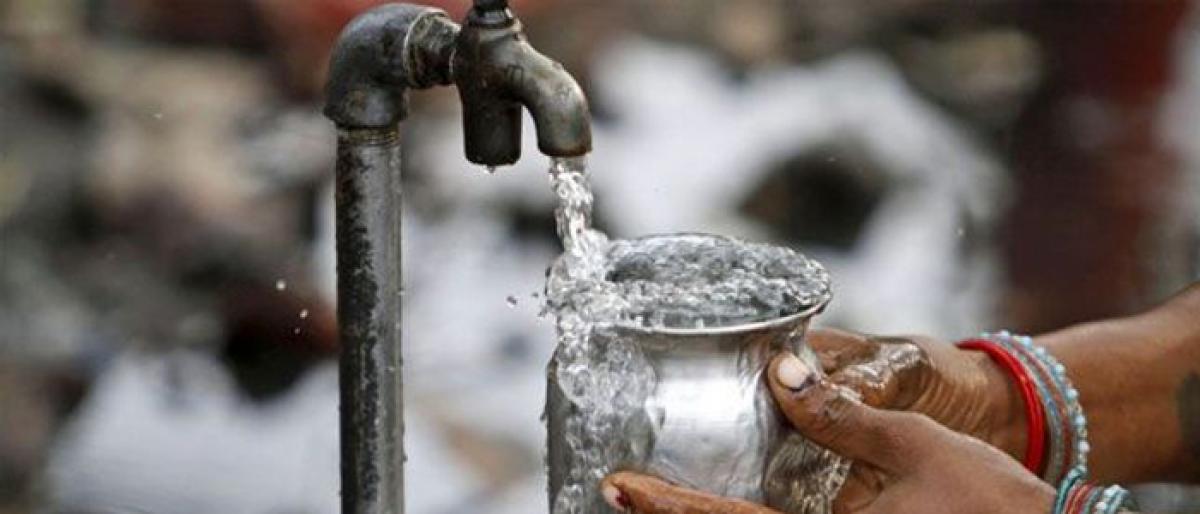 Highlights
Residents of four municipal towns in Srikakulam district would get 24 hours safe drinking water soon
Four municipal towns to get safe drinking water
Estimated cost is Rs 190 crore
Srikakulam: Residents of four municipal towns in Srikakulam district would get 24 hours safe drinking water soon.
China-based Asian Infrastructure Investment Bank (AIIB) gave its nod to provide financial aid for the proposed drinking water schemes in four municipal towns in the district.
The state government has entered into financial loan agreement with the AIIB through Government of India (GOI) recently. Water schemes proposed at Amudalavalasa, Palakonda, Palasa and Itchapuram municipal towns with the aid of AIIB at an estimated cost of Rs 190 crore.
Out of the total amount, Rs 67 crore would be allotted for Palasa, Rs 43 crore funds for Itchapuram, Rs 42 crore for for Amudalavalasa and Rs 38 crore for Palakonda would be allocated to provide safe drinking water in all these towns and individual water tap connections would be sanctioned for all houses after completion of the schemes.
Water sources have also been identified for all the four towns by public health, municipal engineers and irrigation department officials concerned.
Nagavali water would be supplied through proposed scheme for Palakonda town; water would be supplied from both Nagavali and Vamsadhara rivers for Amudalavalasa town as it is located between the two rivers; for Palasa town, water would be diverted from Mahendrathanaya river from the proposed off-shore reservoir, the works are in progress at Regulapadu village in Palasa mandal.
For Itchapuram town, water would be diverted from Bahuda river and check dams also were proposed in the river to divert water.
"China-based AIIB gave green signal to provide financial aid to four water schemes in the district through the Central and State governments", superintending engineer for public health BH Srinivasa Rao explained to The Hans India.
With the completion of schemes they can supply sufficient water to all residents in four towns, the SE added.