SVU intercollegiate cultural fest begins at SVU's Srinivas Auditorium in Tirupati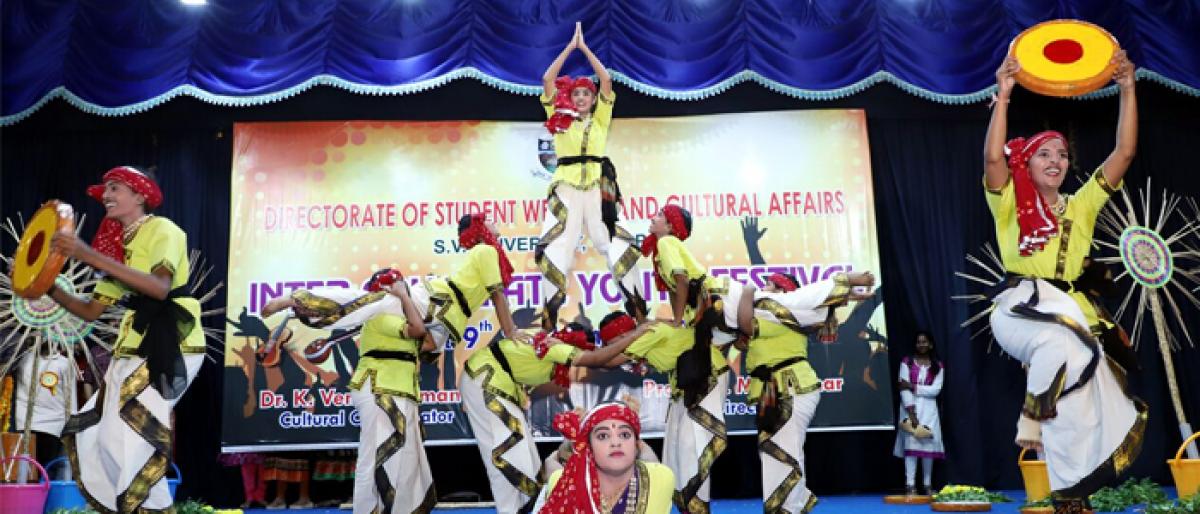 Highlights
Intercollegiate cultural festival is a best platform for students to showcase their talents, said R Guruprasad, Executive Council EC member of the Sri Venkateswara University SVU
Tirupati: Intercollegiate cultural festival is a best platform for students to showcase their talents, said R Guruprasad, Executive Council (EC) member of the Sri Venkateswara University (SVU).
Guruprasad and SVU College of Arts Principal R Savaraiah have jointly inaugurated a two-day intercollegiate cultural festival at Srinivas Auditorium in SVU here on Saturday.
Addressing the students, the EC member stated participation in cultural activities is more important than winning the prizes and medals.
R Savaraiah said first, second and third prize winners would participate in state-level inter-varsities cultural festival.
On the occasion, students from 500-degree colleges have participated in the cultural meet and performed dance, skits, songs and other activities.