Ritual for pregnant women organised at Yetimoga area in kakinada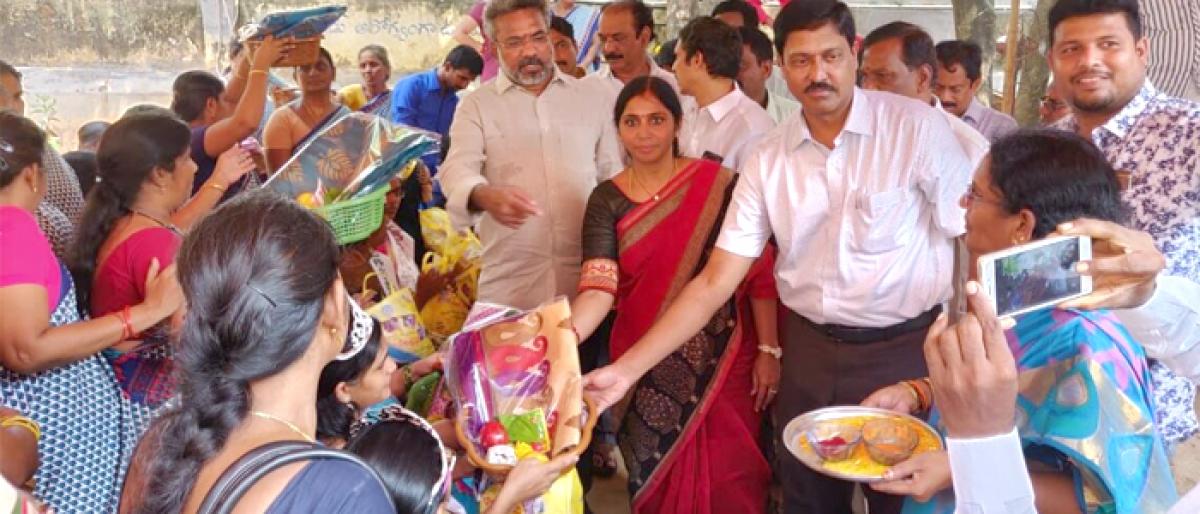 Highlights
Under Nagara Darshini programme on Friday, rituals for pregnant women were organised at Yetimoga area in the city
Kakinada: Under Nagara Darshini programme on Friday, rituals for pregnant women were organised at Yetimoga area in the city.
City MLA V Venkateswara Rao, Mayor Sunkara Pavani, Municipal Commissioner K Ramesh distributed saris, bangles, turmeric power and other items as part of rituals for pregnant women.
In addition to this, awareness on dengue was created and medicines for the needy were also distributed.
Anganwadi activists, local corporators, TDP leaders and others participated.