Police make elaborate arrangements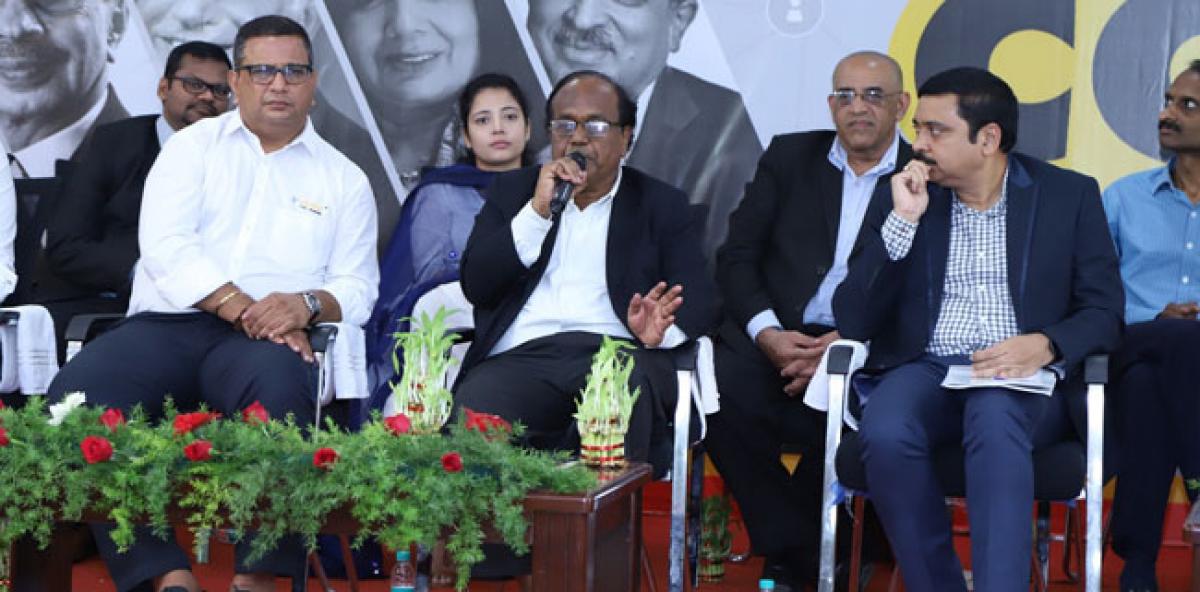 Highlights
As the nineday Ganapathi Navartri celebrations are coming to an end, organisers are planning immersions by taking processions across the city However, the police, fire and safety authorities imposing restrictions to avoid any untoward incident
Visakhapatnam: As the nine-day 'Ganapathi Navartri' celebrations are coming to an end, organisers are planning immersions by taking processions across the city. However, the police, fire and safety authorities imposing restrictions to avoid any untoward incident.
Police, fire, and safety authorities alerting the youth to be more cautious during immersion which is slated for September 21. Police alerting the organisers that the music bands, public addressing systems and crackers will not be permitted after 10 pm.
Meanwhile, Greater Visakhapatnam Municipal Corporation (GVMC) has identified 11 immersion points, including Coastal Battery, Slipway Jetty, Pedda Waltair, Jalaripeta, Appikonda Ravala Cheruvu, Mutyalammapalem near Parawada mandal, Bheemili beach, Pinagadi water tank, and Gosthani river to immerse the Ganesh idols. The police already deployed swimmers at the identified locations as the high currents prevailing in the Bay of Bengal.
DCP (Law and Order) K Fakeerappa said that they gave permissions for the celebrations with strict directive and the organisers must follow the restrictions, including the height of the idol (eight ft and below) only. If the idol is above eight feet that should be immersed at the pandal itself, the DCP said.
Meanwhile, a heavy posse of police personnel have been deployed for night patrolling, he added. Police issued QR codes to the pandal organisers to enable the police to monitor the procession routes, if any route diversion taken up by the organisers, nearby police patrol team would guide them to clear the traffic hurdles, the DCP said.
District fire officer BVS Ram Prakash said that they had already informed the pandal organisers to maintain basic safety equipment like sand buckets and water source to avoid fire mishaps. Police barricaded the immersion points and deployed cranes with around 300 community guards for immersion, there is no need of deploying fire tenders for the immersion of eight feet Ganesh idols he added.