Hindus observing Muharram for 70 yrs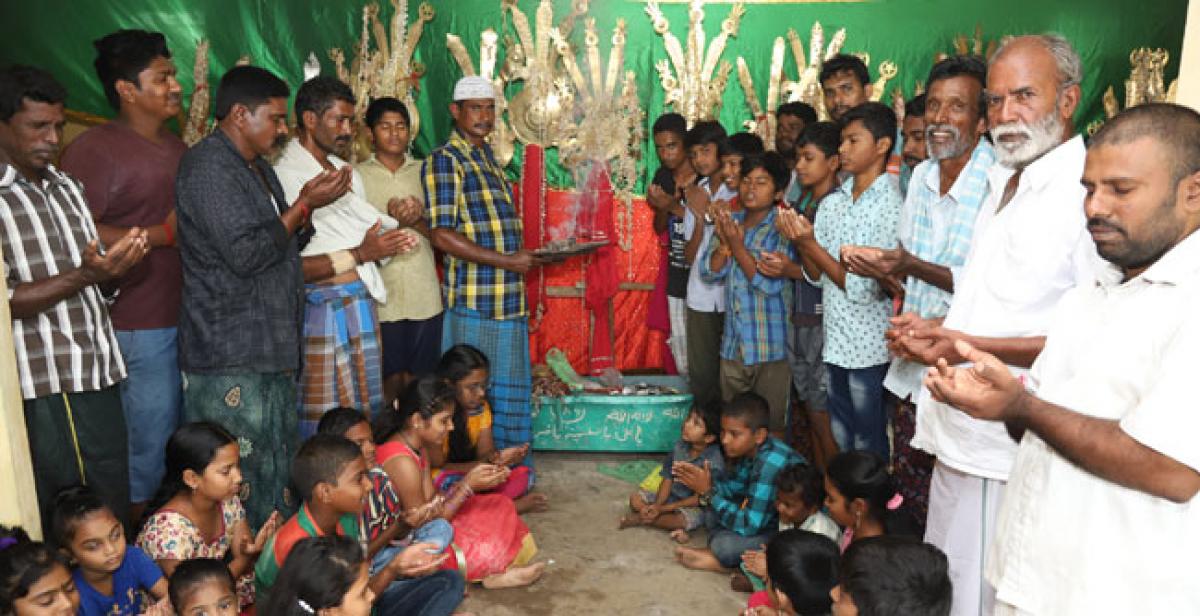 Highlights
Pathiputtur village in the district with 100 families belong to Hindus have been observing Muharram for the last 70 years with great fervour Muslims believe the month of Muharram as holy and mourn the martyrdom of Imam Hussain Ali, the grandson of Prophet Muhammad
Tirupati: Pathiputtur village in the district with 100 families belong to Hindus have been observing Muharram for the last 70 years with great fervour. Muslims believe the month of Muharram as holy and mourn the martyrdom of Imam Hussain Ali, the grandson of Prophet Muhammad.
The holy place called 'Chavidi' was constructed for worship of the peerlu in the land donated by a village elder and a retired teacher late Gundal Reddy. Earlier, families of Muslim community used to take part in Muharram.
However, all the Muslim families in the village have migrated to Chennai and other places in search of livelihood. But, the villagers are continuing the tradition of five-day mourning concluding with the day of Muharram.
The village elders have been engaging an Imam Kasim Sahed from neighbouring village to perform rituals for Muharram and spending Rs 1 lakh towards expenses every year.
On Friday, villagers took out procession of peerlu on a decorated horse. In the evening, elders, youth and children walked on the fire worshipping the god. Speaking to The Hans India, R Chennakesava Reddy, a village resident, said that successors of Gundal Reddy have been bearing the expenditure of Muharram every year.
"Our forefathers had started the practice in the village. Now, we are continuing the tradition. In future, our next generations would follow us," he stated.