Women showcase variety of products of Zero Budget Natural Farming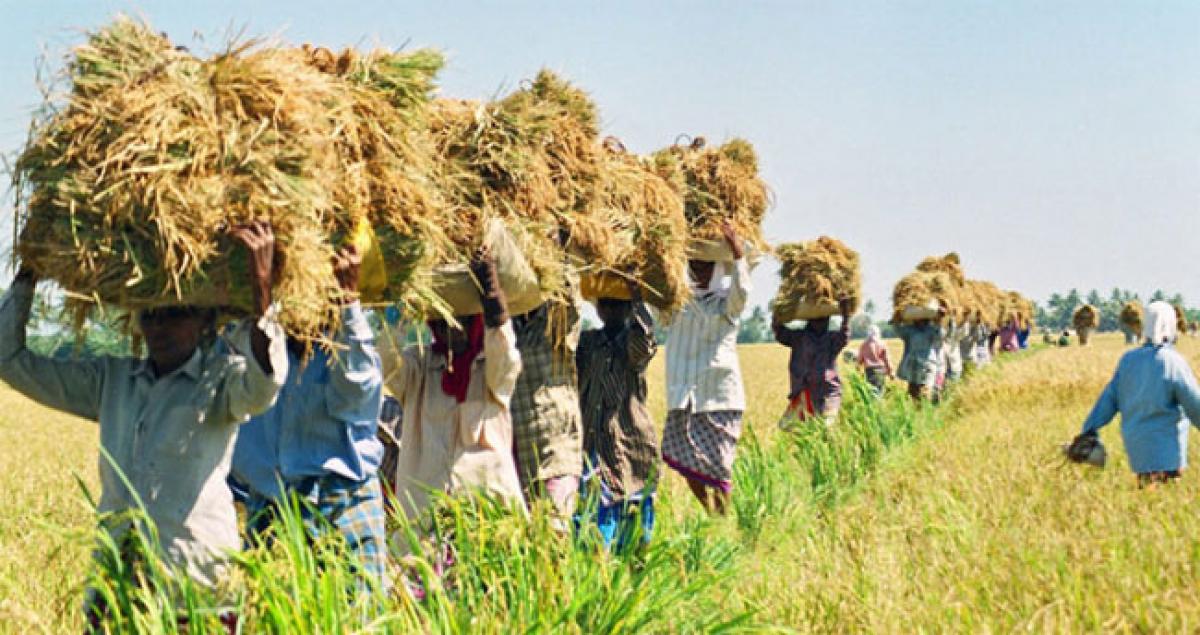 Highlights
State government organises an exhibition on Zero Budget Natural Farming ZBNF, at the Indira Gandhi Municipal Corporation Stadium here on Thursday B Kalavati, State Resource Person of ZBNF and others participated in the exhibition
Vijayawada: State government organises an exhibition on Zero Budget Natural Farming (ZBNF), at the Indira Gandhi Municipal Corporation Stadium here on Thursday. B Kalavati, State Resource Person of ZBNF and others participated in the exhibition.
The State government organised the expo to create awareness among people and farmers about the benefits of ZBNF. One of the objectives of the expo is to prevent children from taking junk food and cultivate habit of taking healthy and highly nutritional food made of millets and other products.
In the present days, youth are getting attracted to junk food and facing multiple problems like obesity, diabetes etc at a tender age. To avoid such problems, consumption of healthy food produced through ZBNF is the only solution. Kalavati hails from Anantapuram district and participated with scores of other resource persons, district managers, community resource persons in the day-long exhibition at the IGMC stadium.
She said it was a wonderful experience in her career because the exhibition is a good platform to create awareness on the benefits of ZBNF. K Rajakumari, District Project Manager of ZBNF, Guntur said people are getting attracted to the food products made of ZBNF.
She said many varieties of food items can be made with millets and many schools are conducting field visits to the villages to create awareness among children. N Siva Parvati of Ongole participated in the exhibition to showcase the products made of ZBNF. She has developed the marketing network and promoting the ZBNF by purchasing the agriculture produce from farmers and adding value to it.
Chief Minister Nara Chandrababu Naidu visited the stall arranged by Siva Parvati and enquired about the products available and response from the people on ZBNF.
Community Resource Person S Lakshmipadma said the Government is giving full support to the marketing staff to promote ZBNF. She said children should be taught by parents and teachers about the good food habits and avoiding harmful food items like pizzas and burgers.