TDP targetting priests over treasure troves: YSRCP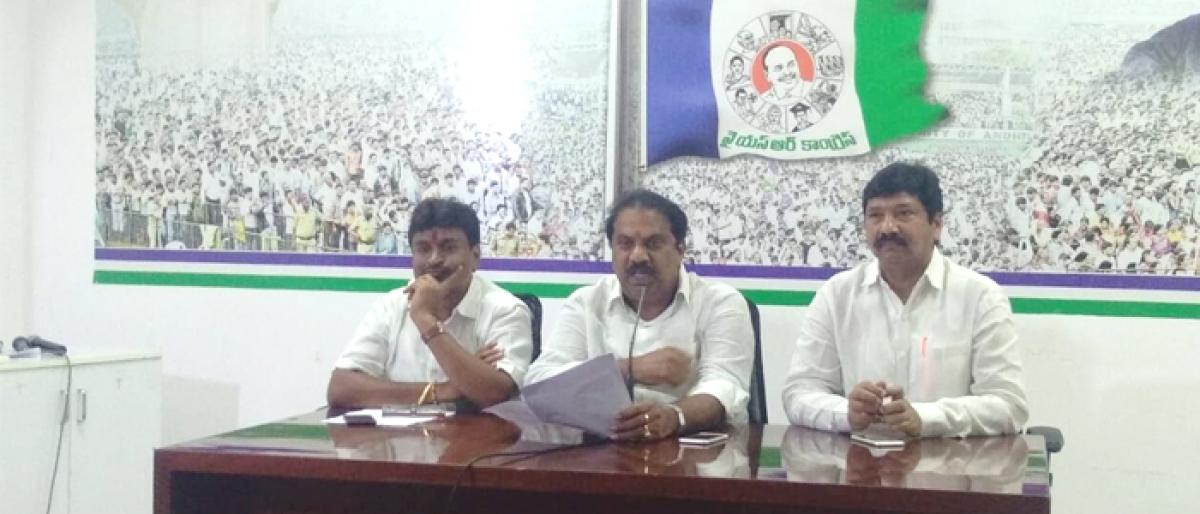 Highlights
YSRCP city working president Malladi Vishnu alleged that there was no security to the lives of Archakas, Brahmins, Purohits and temples in the TDP ruling
Vijayawada: YSRCP city working president Malladi Vishnu alleged that there was no security to the lives of Archakas, Brahmins, Purohits and temples in the TDP ruling.
Addressing the media at the YSRCP party office on Friday, Vishnu blamed that the heads of government who were trying to dig treasure at Tirumala Temple and the TDP leaders were trying for treasure at temples across the state.
The TDP leaders were harassing the temple priests forcing them to commit suicide for objecting to their activities.
He recalled the sad saga of Mallikarjuna Sarma, temple priest of Bramarambika Mallikarjuna Swamy Temple at Kanupuram village in East Godavari district who was forced to commit suicide by consuming pesticide.
Sarma was harassed by the temple board members for trying to stop their activities to dig treasure from the temple.
He blamed Chief Minister N Chandrababu Naidu for threat to lives of temple priests and purohits under his ruling and added that no action was taken till now on the miscreants who have forced Sarma to commit suicide.
He alleged that the government was not taking any action on the missing diamonds and jewellery at Tirumala temple.
He reminded that no proper action was taken for performing occult pujas at Durga temple.
The EO of the temple was transferred as an eye wash instead of conducting an inquiry into the incident.