Pawan Kalyan Lambasts Naidu and Lokesh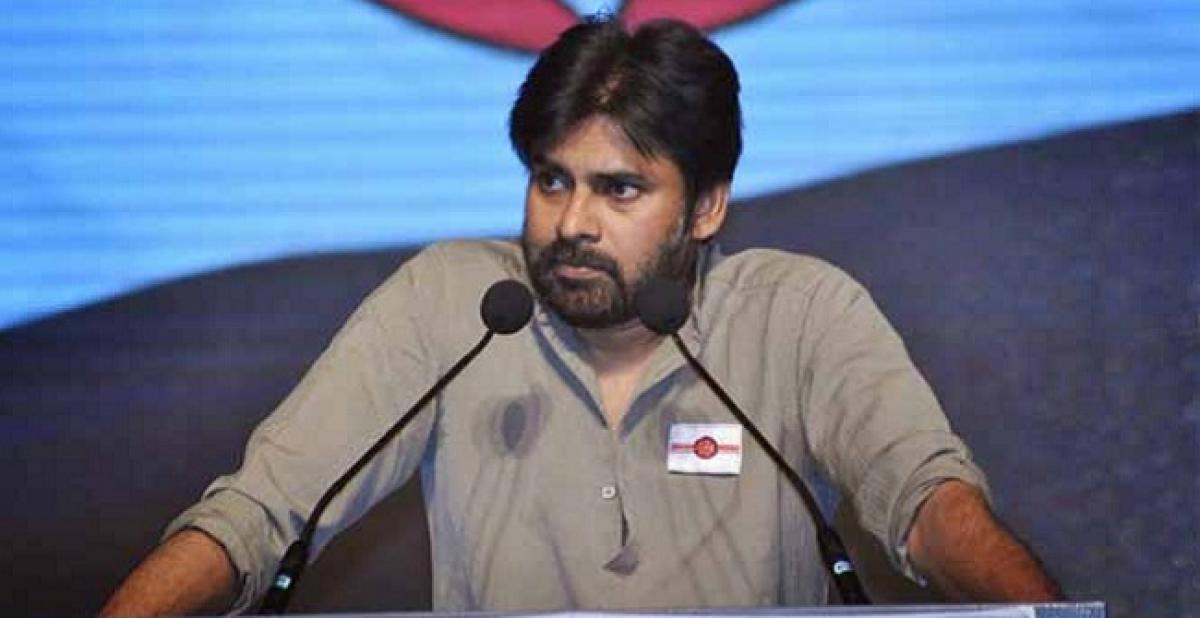 Highlights
Jana Sena leader Pawan Kalyan took a broadside at Andhra Pradesh Chief Minister N Chandrbabu Naidu and his son and IT minister N Lokesh He alleged that Lokesh ascended minister post without contesting the elections The young leader was never in active politics and did not contest even in Panchyat Raj elections
Jana Sena leader Pawan Kalyan took a broadside at Andhra Pradesh Chief Minister N Chandrbabu Naidu and his son and IT minister N Lokesh. He alleged that Lokesh ascended minister post without contesting the elections. The young leader was never in active politics and did not contest even in Panchyat Raj elections.

The Jana sena leader also lashed out at Chief Minister N Chandrababu Naidu for his failure in addressing the unemployment crisis in the state. He questioned Naidu for maintaining silence on the corruption allegations against Janmabhoomi committees. It was him supported Telugu Desam in last elections . After coming to power, the TDP chief encouraged his men to make objectionable comments against his mother also . Pawan claimed he was strong leader in 2014 but did not contest to prevent the vote splitting and help Naidu to come to power.

It was unfortunate that the AP government did not permit him to open his party office, the jana sena leader said that he exposed government which is promoting corruption. It was Naidu who lured opposition party MLAs with money and posts.