Titli Cyclone Damage Estimated at Rs 3500 Crore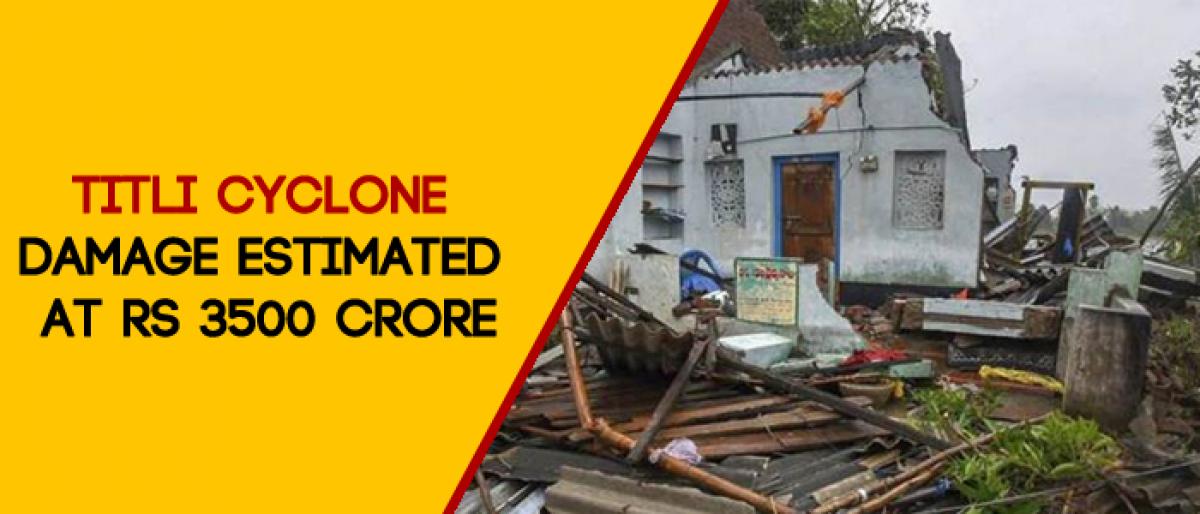 Highlights
The preliminary estimations confirmed the total damages reported under the influence of Titli cyclone in the worst hit Srikakulam district is more than Rs 3,500 crore Out of 35 mandals in the district, 23 mandals have been affected badly
The preliminary estimations confirmed the total damages reported under the influence of Titli cyclone in the worst hit Srikakulam district is more than Rs 3,500 crore. Out of 35 mandals in the district, 23 mandals have been affected badly.
Reports said that 442 villages and 6 municipalities bore the brunt of the cyclone. 40,480 houses were completely damaged and another 2500 houses collapsed partially.
Crops were damaged in 16,447 hectares. Roads were washed away and the power supply network also completely damaged.
Restoration works were taken up to bring the normalcy in the cyclone affected district.