CPM, CPI and Janasena calls for District Bandh on 28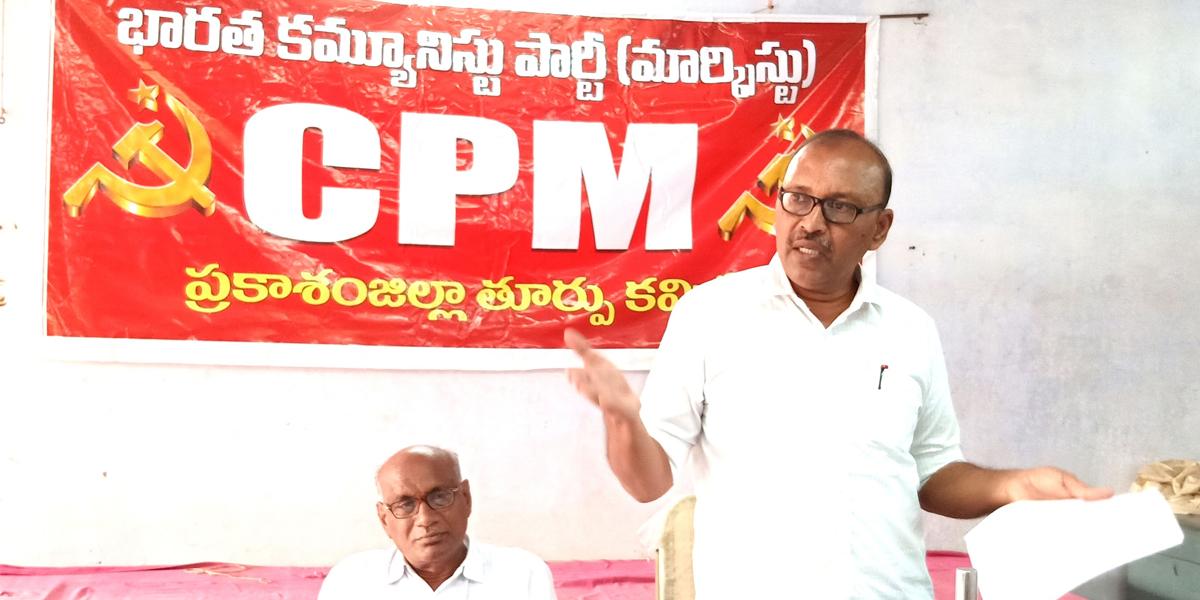 Highlights
The CPM east Prakasam district committee secretary Punati Anjaneyulu announced that the CPM, CPI and Janasena are calling for the bandh on December 28, against the failure of the government in addressing the drought and farmers issues
Ongole: The CPM east Prakasam district committee secretary Punati Anjaneyulu announced that the CPM, CPI and Janasena are calling for the bandh on December 28, against the failure of the government in addressing the drought and farmers issues.
The committee members who met at the Sundarayya Bhavan on Monday afternoon, discussed an action plan and announced that they resolute to visit the drought hit areas in the district on December 26 and 27, and are calling for the district bandh on 28.
The secretary Punati Anjaneyulu explained that the district received 58 percent less rainfall in this year and the farmers didn't sow in more than one lakh acres in khariff but trying their luck in Rabi.
He flayed that while the farmers are suffering from the drought, the government increased DAP and fertilisers prices by 40 percent, putting a burden of Rs 100 crore on them.
He alleged that only eight percent of the tenant farmers, 13000 of the 155700 of them, received loan waiver and demanded the government to implement the waiver to all.
He said that the tail end farmers of the Nagarjuna Sagar canal, aqua farmers, MGNREGS workers are victims of the government decisions.
Anjaneyulu said that the CPI, CPM and Janasena parties are calling for the district bandh and rastarokos on December 2018 and requested the farmers, farm workers and rural workers to join them.
He demanded the government to announce Rs 25000 as compensation for the farmers who lost the crop and Rs 10 lakh as ex gratia to the kin of farmers who committed suicides.
He also said that they are demanding the government to provide work for MGNREGS workers for 200 days with daily wage of Rs 300.
The CPM state committee member Jala Anjaiah, district committee members GV Kondaredy, Pentyala Hanumantha Rao, Chikati Srinivasa Rao, Kankanala Anjaneyulu, Sk Mabu and others also participated in the meeting.