Follow Jesus Christ's preaching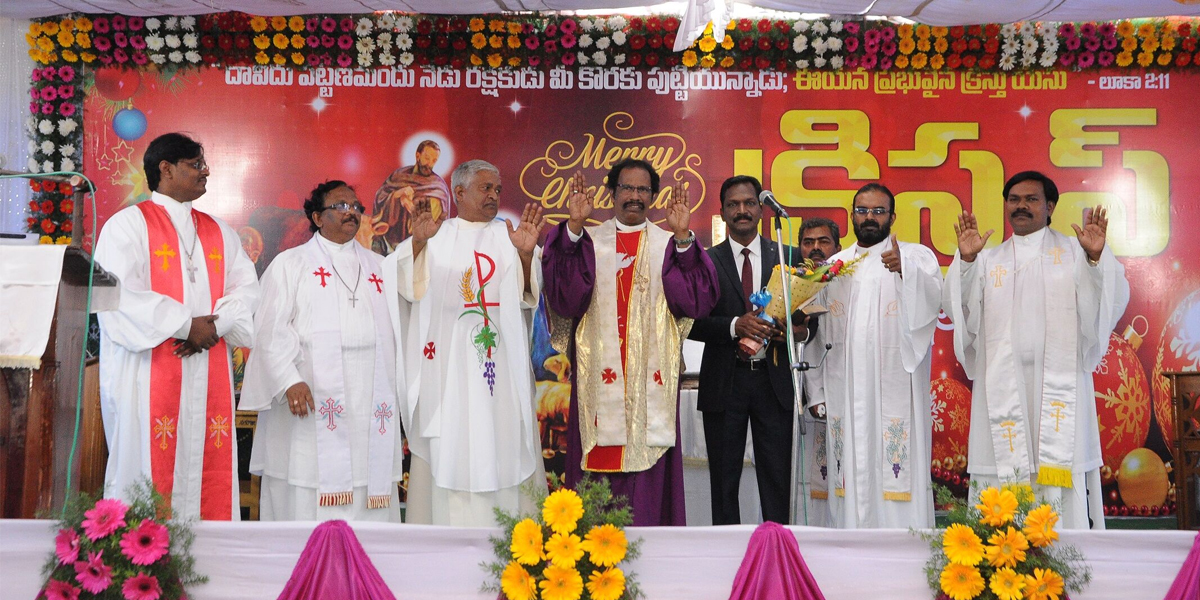 Highlights
Christians celebrated Christmas with gaiety on Tuesday and exchanged greetings and distributed cakes and sweets All the churches were colourfully decorated
Guntur: Christians celebrated Christmas with gaiety on Tuesday and exchanged greetings and distributed cakes and sweets. All the churches were colourfully decorated.
Pastor G Joshua Jude (USA) read the Christmas message and conveyed the message in Christmas celebrations held in the Church at Brodipet in Guntur city.
He explained significance of love, forgiveness taught by Lord Jesus Christ in the life. He urged people to follow in the footsteps of Jesus Christ. He conveyed Christmas greetings to one and all.
Earlier, Christians performed prayers and lighted the lamp.The school children performed dances and sung Christmas songs.
This programme was conducted under the aegis of Bishop Elia. Pastors William Carey, Ratna Paul, Issac Newton were among those participated in the programme.