Audience all praise for NRI artistes for 'Sivapadam' in Vijayawada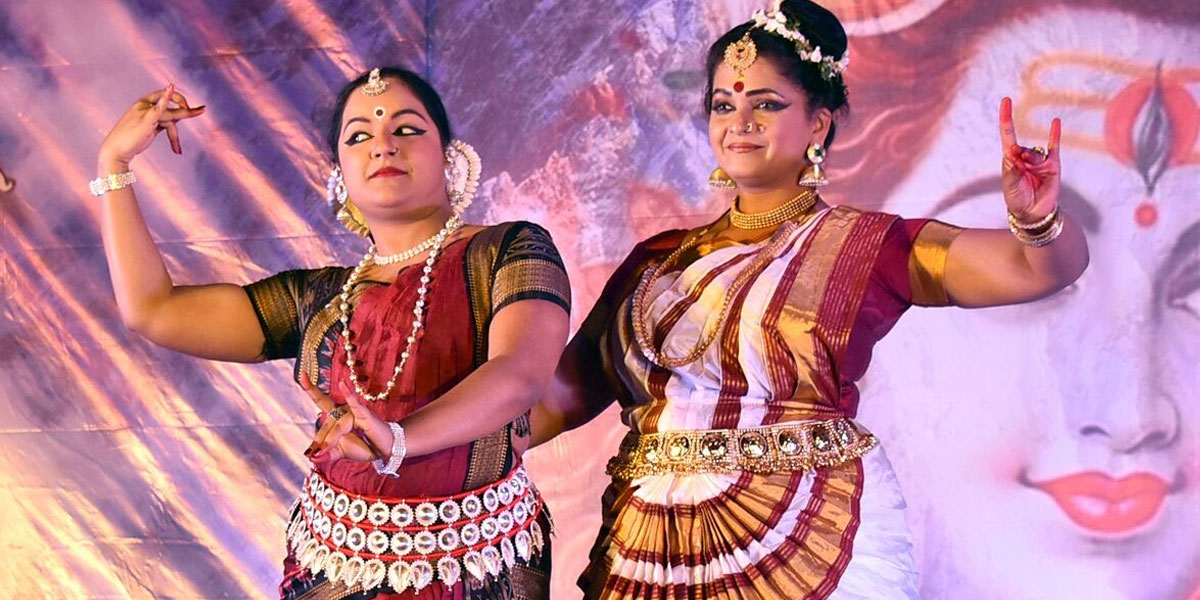 Highlights
As a part of promotion of culture and literature, Mummaneni Subbarao Siddhartha Kala Peetham conducted a dance feature Sivapadam by Non Residents of India, especially from USA on Friday at Siddhartha auditorium
Vijayawada: As a part of promotion of culture and literature, Mummaneni Subbarao Siddhartha Kala Peetham conducted a dance feature 'Sivapadam' by Non Residents of India, especially from USA on Friday at Siddhartha auditorium.
'Sivapadam', a bunch of songs on Lord Siva, written by noted Philosopher Samavedam Shanmukha Sharma was choreographed in four Indian classical dance styles by Meenakshi Bhaskar, Chandana Veturi, Rajesh Chavali, Santha Bhaskar, Rasika Deshpandey, Vani Gundlapalli, Meghana Das and Sruthi KP and presented before the connoisseurs.
Shanmukha Sarma's writings like "Sivtandava vilasam..Siva lasyam", "Sri Sundari Tapasiddhi paramatma", "Pranamamulu", "Kanakana Kodanda dhari", "Adugu kalepenu', "Nee kali pada dhuli", "Sakalamantramula sambhavamu", "Parama Siva Vachakamu..Panchakshari Janani", "Harudu..Mrutyumjayudu" and other were performed by Manogna Rachapudi, Krishnaveni Rachapudi, Apara Sai Jella, Ananya Maram, Shruti KP, Oniya Balakrishnan, Khayatrai Sri Maneepalli, Sri Varna Kanala, Akshita Eemani, Alivel Tangirala, Sruthi Sai Talluri, Anvi Padakanti, Meghana Das, Amrita Srinivas, Manasvi Mannepalli, Swathi Kandi, Aakamksha Mandava, Kavya Chowdary and received appreciations from the gathering.
The audience present there were impressed for the dedication of the artistes though they are residing in USA. The back banner was dominating the artistes' performance.
All the dance masters were felicitated by the organizers. T Ramesh, treasurer of Kala Peetham, Khandapu Manmadha Rao and Dhulipala Ramakrishna supervised the programme.