Acharya Nagarjuna University calendar released in Guntur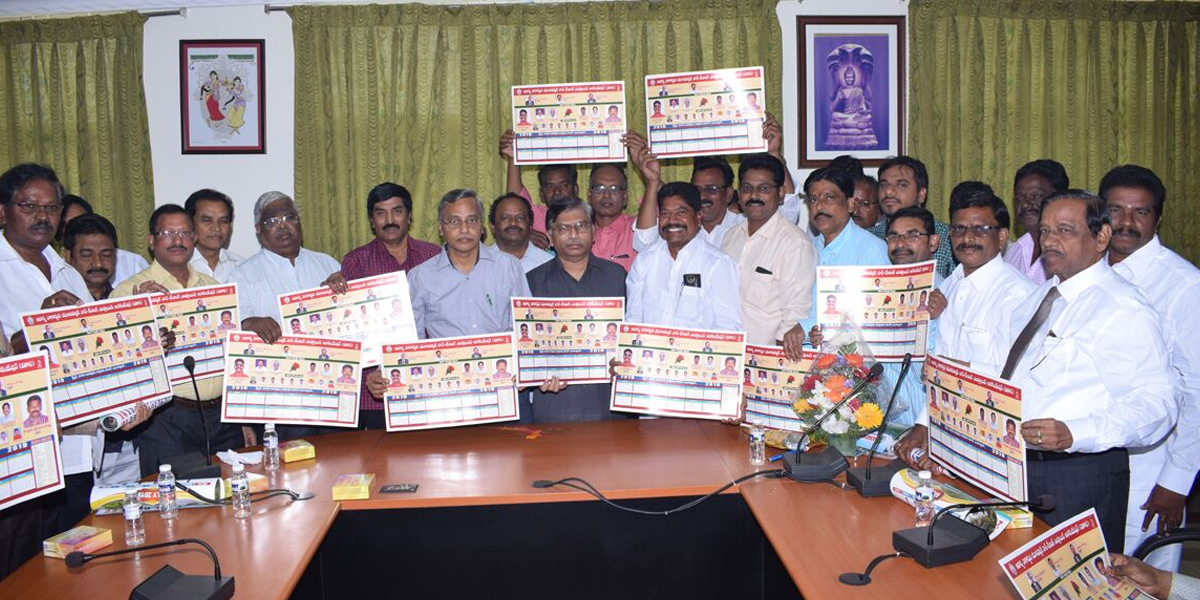 Highlights
Acharya Nagarjuna University ViceChancellor Prof A Rajendra Prasad on Tuesday released university new year calendar at a programme held on ANU premises
Guntur: Acharya Nagarjuna University Vice-Chancellor Prof A Rajendra Prasad on Tuesday released university new year calendar at a programme held on ANU premises.
The university teaching staff association printed the new year calendar. Speaking on this occasion, he conveyed new year greetings to the faculty and non-teaching staff in the university.
He explained steps taken by the government for the development of the university.
ANU engineering college dean Prof Siddaiah and faculty participated in the programme.
Later, they distributed calendars to the faculty in the university.