Govt promoting traditions: Yanamala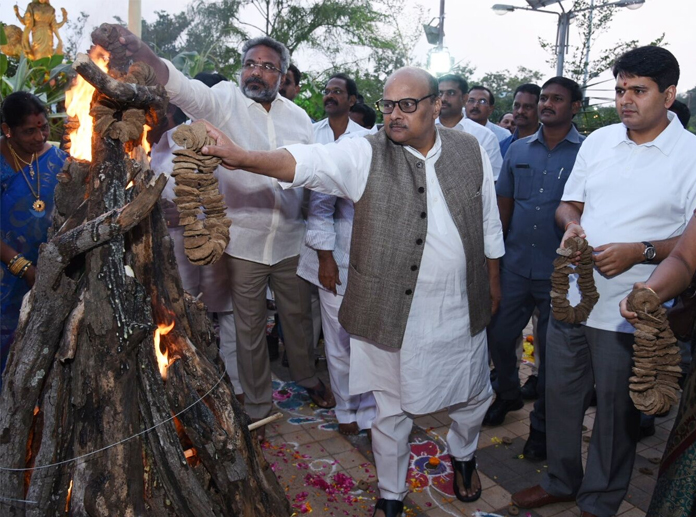 Highlights
Finance Minister Yanamala Ramakrishnudu has said the state government has been promoting our traditions, customs and rich cultural heritage to protect them
Kakinada: Finance Minister Yanamala Ramakrishnudu has said the state government has been promoting our traditions, customs and rich cultural heritage to protect them.
Participating in the Sankranthi Sambaralu organized at Vivekananda park here on Saturday evening, the minister said that observing festivals would provide an opportunity to young generation to know more about our rich cultural heritage. "Our Indian festivals are our cultural heritage and they would promote our traditional values," he said.
He called up on the people to protect our culture and traditions and to pass on the values to future generations.
In this connection, traditional bhogi campfire was lighted by Yanamala and various traditional folk arts were performed.
Deputy Chief Minister N Chinarajappa who also participated in the programme said that the government took the decision of enhancing the pensions as a Sankramti gift to the aged in the state.
The two ministers presented mementos to winners of various competitions organised on this occasion.
City mayor S Pavani. MLC Chikkala Ramachandra Rao, MLAs Vanamadi Venkteswara Rao and P Ananta Lakshmi, Municipal Commissioner K Ramesh and others were present.