Boom in sales with festival offers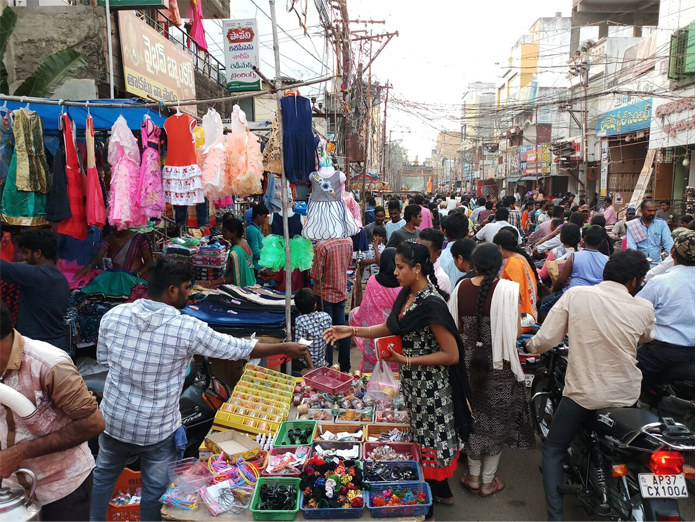 Highlights
With festival special discount offers ranging from 20 per cent to 50 per cent on all range of articles and textiles, there has been sharp rise in sales at all shops in the district
Eluru: With festival special discount offers ranging from 20 per cent to 50 per cent on all range of articles and textiles, there has been sharp rise in sales at all shops in the district.
The traders, especially textile, have been campaigning on the discounts through pamphlets and flexis to attract customers. Many businessmen have announced daily prizes to the customers.
They have been taking draw every day to announce winners of household articles such as TV, washing machine, air conditioner etc.
Apart from daily draws, the business people have announced bumper draws with luxurious prizes such as cars, motorcycles etc.
As a result of the discount offers, the sales of unbranded goods increased tremendously.
Though branded goods' sales affected to some extent by these offers, their sales are also on expected lines.
The festival offers have generated huge market potential for the traders who have been making a roaring business.