Mayor couple worships Ganganamma in Eluru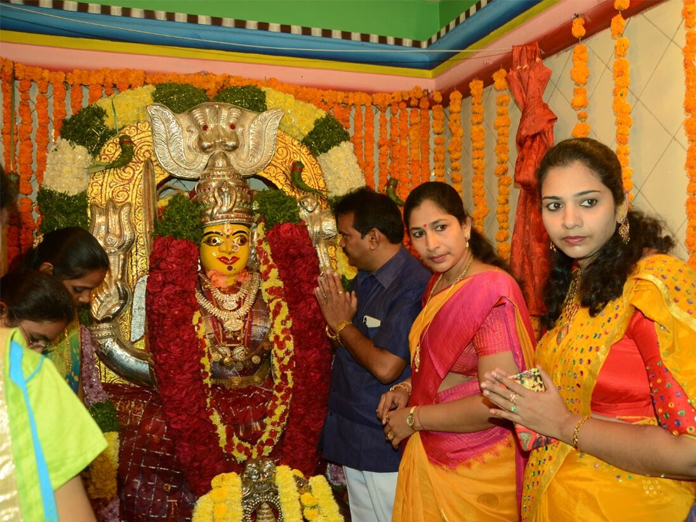 Highlights
On the eve of conclusion of Thoorpu Veedhi Ganganamma Jatara celebrations, the Mayor couple Shaik Noorjahan and Pedababu performed special puja to the deity here on Sunday
Eluru: On the eve of conclusion of 'Thoorpu Veedhi Ganganamma Jatara' celebrations, the Mayor couple Shaik Noorjahan and Pedababu performed special puja to the deity here on Sunday.
The organizing committee has decided to organize the farewell to Ganganamma in a big way on Monday.
The jatara is a traditional ceremony of the city for several years. A procession would be organized as part of the conclusion of the celebrations.
Thousands of devotees would take part in the celebrations.
Jatara committee president V Bhanu Prakash and others were present.