NTR Vaidya Sevalu to cover Thalli Suraksha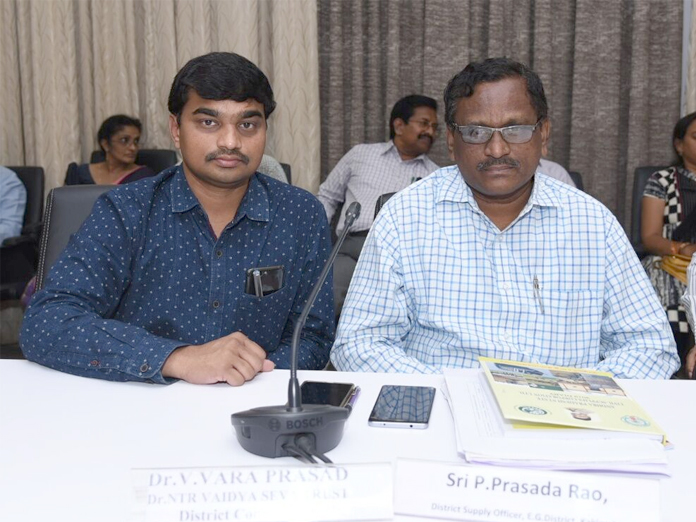 Highlights
Thalli Suraksha scheme has been covered under NTR Vaidya Sevalu
Kakinada: Thalli Suraksha scheme has been covered under NTR Vaidya Sevalu.
According to East Godavari district coordinator for NTR Vaidya Sevalu Dr V Varaprasd, around 7,000 deliveries were taking place every month in the district.
He advised the people to utilize the scheme for the safe deliveries in the district. He also said that there are 31 government and private hospitals in the district which caters to the needs of public under NTR Vaidya Sevalu.
Speaking on the issue at the review meet organized at DMHO office on Tuesday, East Godavari District Civil Supplies Officer P Prasad Rao said that women who wanted to avail this facility should possess white ration cards of husband and not with the white ration card of parents.