Cheques worth 1.29 cr issued to Dwcra groups in Eluru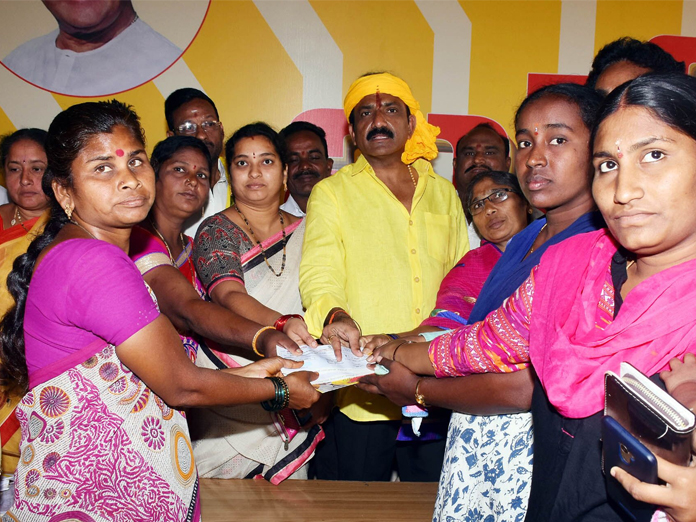 Highlights
MLA Badeti Bujji on Thursday distributed cheques worth Rs 129 crore under PasupuKumkuma scheme to members of Dwcra groups from seven villages in Eluru rural mandal
Eluru: MLA Badeti Bujji on Thursday distributed cheques worth Rs 1.29 crore under Pasupu-Kumkuma scheme to members of Dwcra groups from seven villages in Eluru rural mandal.
Speaking on the occasion, the MLA said that every panchayat was developed by providing basic infrastructure facilities under the Telugu Desam rule.
Many development works were taken up by spending crores of rupees. They would complete the works at the earliest.
His party deserves credit for developing his constituency on all fronts, he claimed.
The MLA announced that Chief Minister N Chandrababu Naidu had introduced many schemes and implemented them successfully for the women empowerment.
Later, the MLA distributed sports kits sanctioned by sports and youth services department to various schools and colleges at another programme here.
He said the government was spending crores of rupees for development of sports apart from educational development of the students.
He called upon the students to avail the benefits.