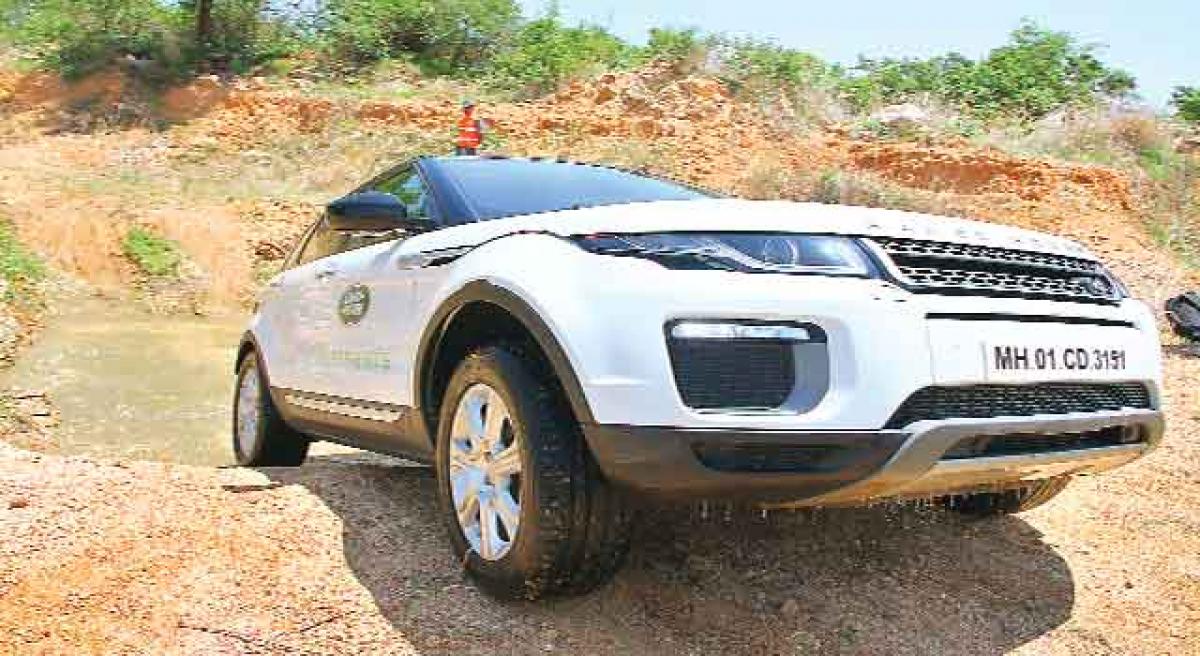 Highlights
Imagine yourself in a car, at the top of a cliff with a steep path for it to make a decent. Would you go for it? Or would you think your car won't be able to match your awesome driving skills? Normally, with any other standard car, no person with a weak heart would be confident enough to take that road. We're here to tell you that you can make the decent without having to put your foot on the acce
Imagine yourself in a car, at the top of a cliff with a steep path for it to make a decent. Would you go for it? Or would you think your car won't be able to match your awesome driving skills? Normally, with any other standard car, no person with a weak heart would be confident enough to take that road. We're here to tell you that you can make the decent without having to put your foot on the accelerator and break!
With a guide as your "copilot", instructing you to leave the manual controls and allow the Land Rover Discovery Sport's magnificent 'Hill Decent Control' to take you down the hill, and you handling only the steering – the adrenaline rush you get when you do that is unmatched.
You know you are getting down the cliff safely even though the angle of the drop is similar to a ladder leaning to a wall. After the start of the Tour in Kochi, followed by Bengaluru, Land Rover came to Hyderabad on Friday. The drive, which took place in the wilderness behind Novotel in Shamshabad, was mostly set up for the car to flaunt its patented HDC (Hill Decent Control) taking the car up a notch among its market competitors.
With a ground clearance of 212mm and a wading depth of 600mm, the car took steep edges and a thigh-high water puddle like a walk through the park. The traction control of the car is almost as if each tire was assigned a responsibility to take up separate actions while delivering the best in the car's movements.
If stuck in a situation where you have one wheel in the air while the other three are trying to wade through a ditch, the wheel that's in the air is locked transferring its power to the rest to take you out of it. This experience had many situations of the kind showing us how much one can blindly rely on the machine.
Apart from the normal traction control, which is the General Drive, the Rover has presets like Grass/Gravel/Snow, Mud/Rut and Sand. Quite self-explanatory. One might think if this car would be used in for such situations, keeping in mind its cost. To which we will say that if in case one lands up in a situation that is holding them from a destination, the possibility of a detour through the wilderness is a "safe" option. Of course, the adventures and experiences you make on that trip are bonus.
By:Johnson D'Souza