Bank officer turns wildlife enthusiast in Kerala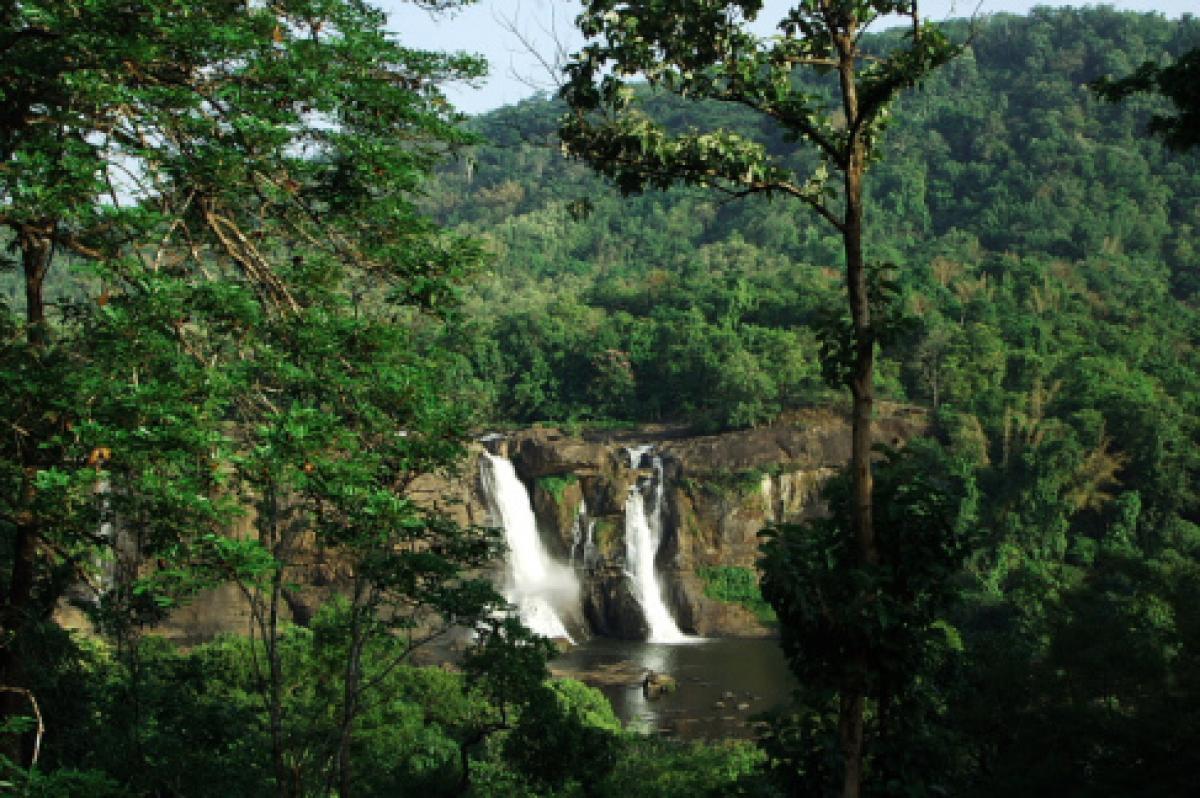 Highlights
Chandigarh:V.R. Vinayraj is not fascinated by the piles of money sitting close to him but is instead mesmerized by nature\'s bounty located not far from the bank in northern Kerala where he is an officer. Just a few minutes earlier, he had won the wows of an attentive audience at a national Wikipedia conference here after he showed just a tiny selection of the 17,000 photographs of plants he clicke
Chandigarh:V.R. Vinayraj is not fascinated by the piles of money sitting close to him but is instead mesmerized by nature's bounty located not far from the bank in northern Kerala where he is an officer.
Just a few minutes earlier, he had won the wows of an attentive audience at a national Wikipedia conference here after he showed just a tiny selection of the 17,000 photographs of plants he clicked in the Western Ghats and shared it with the outside world.
Also known as Sahyadris, the Western Ghats are a mountain range that runs parallel to the western coast of the Indian peninsula. It is a UNESCO World Heritage Site and is one of the eight "hottest hot-spots" of biological diversity in the world.
Its long, steep slope is sometimes called the Great Escarpment of India. Some properties including national parks, wildlife sanctuaries and reserve forests were designated as world heritage sites -- 20 in Kerala, 10 in Karnataka, five in Tamil Nadu and four in Maharashtra.
Vinayraj, in his mid-40s, has been a bank officer in Waynad istrict of Kerala. For four years, he has photographed and correctly identified plants along a 20 km region of the Western Ghats and uploaded them to the Wikipedia Commons, an online repository of free-use images, sound and other media files.
"Every Saturday, which was a half-day till recently, I would take my two-wheeler and rush off to the wilds of the Western Ghats," Vinayraj told IANS here. "Others in the bank are not interested in the (Wiki) Commons. They deal with cash, and this will not generate cash."
He adds: "When I got a transfer to this area four years back, I realised that there are plants there which I am not aware of at all. Today, I have 17,000 photos shared online, and maybe another 10,000 more waiting to be uploaded. But time is an issue."
Shymal, another wikipedian deeply interested in the area, who came across Vinayaraj's work while both were encountering the wilds in the area, says: "In the case of some of the plants he photographed, there's not even information available. Vinayraj sometimes uploads his photos to Facebook discussion groups, and others interested in the subject then help him to identify."
Networks like the 'Indian Flora' Facebook group have grown into serious meeting places for those knowledgeable and devoted to this field, bringing in talent from near and far.
Vinayraj has most of his images on the Malayalam wikipedia (ml.wikipedia.org ) and agrees that languages like English also need access to the same.
"Even if one-line introductions could be created, that would be a start," he says. But volunteers and skills, as always, are limited.
Some of the plants he photographed were unknown to the outside world. Waynad, at the southern tip of the Deccan Plateau, is a small district, but is home to some 50 per cent of the plant species of Kerala, he says. Vinayraj even found a tree that was thought to be extinct for 200 years, an achievement he acknowledges with a modest smile.
"I don't follow the artistic style (of photography). My stile is to simply document," he says. Yet, his photos have a rare artistic charm of
their own. Today, some of Vinayraj's plant pictures are unique and the only free images of the kind available in the entire Internet.
Vinayraj also replanted thousands of trees, beyond the shade of bigger trees and in areas where they have a better chance of gowing. Tellingly, his blog is called cmonletsplantatree.blogspot.in
The 45-year-old M.Sc. in Physics, an officer with a Kerala cooperative bank, when asked what's the link between his interest in plants, his formal education and his job, says with a smile: "There's no connection."
Vinayraj notes that he uses a very simple aim-and-shoot camera for his work. Someone in the audience commented: "I have a theory -- the cheaper the camera, the more generous the user."