IndiaMLS officially named NAR-India's Exclusive MLS Partner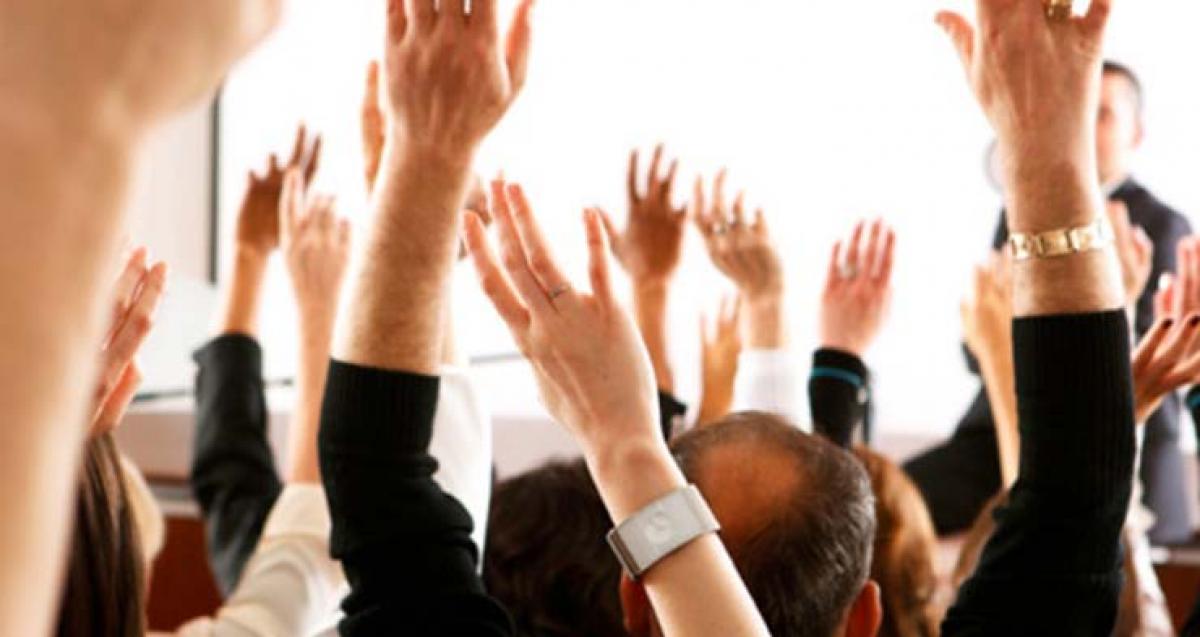 Highlights
The National Association of Realtors India (NAR-India), which is affiliated with the National Association of Realtors (NAR) in the US, is the largest organised association of REALTORS in India.
The National Association of Realtors India (NAR-India), which is affiliated with the National Association of Realtors (NAR) in the US, is the largest organised association of REALTORS in India.
Hence, it came as a great boost to IndiaMLS, when it was officially named NAR-India's exclusive MLS Partner at the 7th annual NAR-India convention in Bengaluru. The convention has historically been known to bring together real estate industry experts from India and around the world to address crucial issues facing the industry.
Jay Patel, Founder of IndiaMLS says, "NAR-India's decision to name IndiaMLS as their exclusive MLS partner further endorses our service before their entire membership body of real estate agents and associations. This is a great accomplishment for IndiaMLS as it paves the road for our company to take our MLS software Pan-India."
The deal is inked as a multi-year agreement, and mutually beneficial for both parties. In addition to providing the top technology solution in the market, IndiaMLS will also assist NAR-India in preparing an education and certification curriculum for brokers. Through this new arrangement, NAR-India member associations throughout the country will be treated to the top real estate technology and training available to brokers in Southeast Asia.
Adds Vijay Sarathi, President NAR-India, "The two leading organizations in their respective roles strive towards a common goal: to empower, educate, and elevate the Indian real estate broker. Our organization was created to support brokers, as we believe they are a critical component in the real estate transaction, and necessary in protecting the interests of their clients in such an important industry."
KPMG estimates that the size of the real estate sector may increase five-fold to reach USD676 billion by 2025. About 91 million people shifted to cities over the last decade resulting in the development of about 2,774 new cities, taking the total number of cities to 7,935. The urbanisation resulted in development of 51 million new houses in urban areas. This is a huge opportunity for brokers as well; to offer their professional services and benefit from the opportunity.
Adds Jay, "The long-term view on India's real estate sector remains bullish, and represents a great opportunity for real estate professionals. We need to educate and equip our brokers with the best tools in the market to take advantage. While other sites such as Nobroker,com, Brokergayab, Homers.in, and Grabhouse try hard to eliminate the broker, IndiaMLS fights for the broker, and believes the broker's service is irreplaceable."
ABOUT THE NAR CONVENTION
The NAR convention is one of the largest realty congregations in India, that sees the convergence of over 1200 delegates from across India and the world. Delegates included a rich mix of Realtors, Builders, Architects, Lawyers, Investors, Venture Capital Firms, Equity Funds, Corporate Real Estate Heads, Project & Facility Managers, Property Appraisers, Chartered Accountants, Financial Institutions, and others connected with the real estate industry.
ABOUT INDIAMLS
IndiaMLS is the first of its kind, a mobile and desktop software solution for professional real estate brokers. The company officially launched operations in May of 2015, and has been gaining rapid acceptance within the brokerage industry. IndiaMLS is revolutionizing the way brokers, agents, and real estate associations are beginning to operate in India. Unlike traditional real estate web portals that simply advertise a property to the public (often for a fee), IndiaMLS is strictly a B2B solution, designed to empower the professional broker, and help him sell his property listings without any listing fees. IndiaMLS' technological advances guard against duplicates, fake, expired, or sold listings, insuring only active listings are displayed on its MLS system.
Earlier this year, IndiaMLS was invited to the 'International REALTOR Conference (IRC) hosted by the Chamber of Real Estate and Builders' Associations, Inc' (CREBA), in Philippines in June 2015; at which time they announced the launch of their sister company, Philippines MLS, called PHMLS.com.