US stocks rebound strongly after jobs data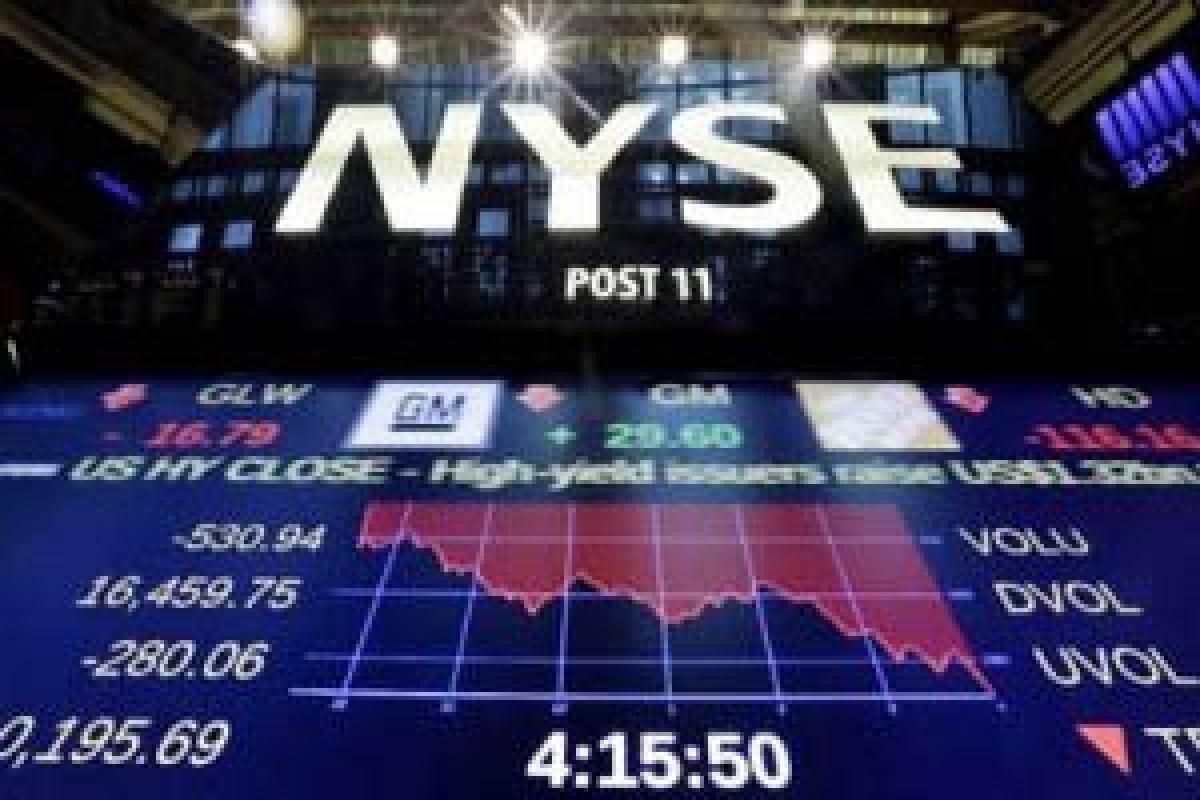 Highlights
US stocks surged on Friday, as a solid jobs report made the Federal Reserve\'s case for a December rate hike even stronger.
US stocks surged on Friday, as a solid jobs report made the Federal Reserve's case for a December rate hike even stronger.
The Dow Jones Industrial Average jumped 369.96 points, or 2.12 percent, to 17,847.63, Xinhua reported.
The S&P 500 gained 42.07 points, or 2.05 percent, to 2,091.69. The Nasdaq Composite Index soared 104.74 points, or 2.08 percent, to 5,142.27.
US total nonfarm payroll employment increased by 211,000 in November, beating market estimates of 200,000, and the unemployment rate was unchanged at five percent, reported the Labour Department on Friday.
Average hourly earnings rose 4 cents from October to $25.25 in November. Over the year, the figure has risen by 2.3 percent.
The report came out before the US central bank's policy meeting scheduled for December 15-16, when investors expect the Fed to move up the interest rates.
Fed Chairwoman Janet Yellen this week gave upbeat assessment of the US economy at two different occasions, signalling that she is ready to raise interest rates later this month, preventing a surprise in markets or the economy.
"Curve steepening after the report this morning suggests Yellen's communication was loud-and-clear: The Fed will raise rates in December and data are now being watched primarily to determine how quickly rates rise next year and beyond," said Chris Low, chief economist at FTN Financial.
Traders also attributed some of Friday's gains to recovery after the last two sessions' heavy sell-off.
In other economic news, the US goods and services deficit was $43.9 billion in October, up $1.4 billion from the revised level of $42.5 billion in September, according to the US Commerce Department on Friday.
Overseas, European equities extended losses on Friday after the European Central Bank decided to lower the interest rate of deposit facility by 10 basis points on Thursday, with British benchmark FTSE 100 Index going down 0.59 percent.
In Asia, Chinese shares closed sharply lower on Friday, with the benchmark Shanghai Composite Index falling 1.67 percent, as losses of financial heavy-weights dragged down the index.
For the week, all three major indices saw small gains, with the Dow, the S&P 500 and the Nasdaq going up 0.3 percent, 0.1 percent and 0.3 percent, respectively.
The CBOE Volatility Index, often referred to as Wall Street's fear gauge, dropped 18.22 percent to end at 14.81 on Friday.
In other markets, the US dollar went up against other major currencies as the nonfarm payroll report bolstered market expectation for an interest-rate hike later this month.
In late New York trading, the euro fell to $1.0869 from $1.0970 in the previous session, while the US dollar bought 123.18 Japanese yen, higher than 122.36 yen of the previous session.
Oil prices dropped as the Organisation of the Petroleum Exporting Countries (OPEC) ended a meeting without any agreement to reduce the production.
Gold futures on the COMEX division of the New York Mercantile Exchange rose as the US dollar showed weakness, along with short covering by traders.
The most active gold contract for February delivery went up $22.9, or 2.16 percent, to settle at $1,084.10 per ounce.