Brazil Fitness Equipment Market may Grow at a CAGR of 19.7%: Ken Research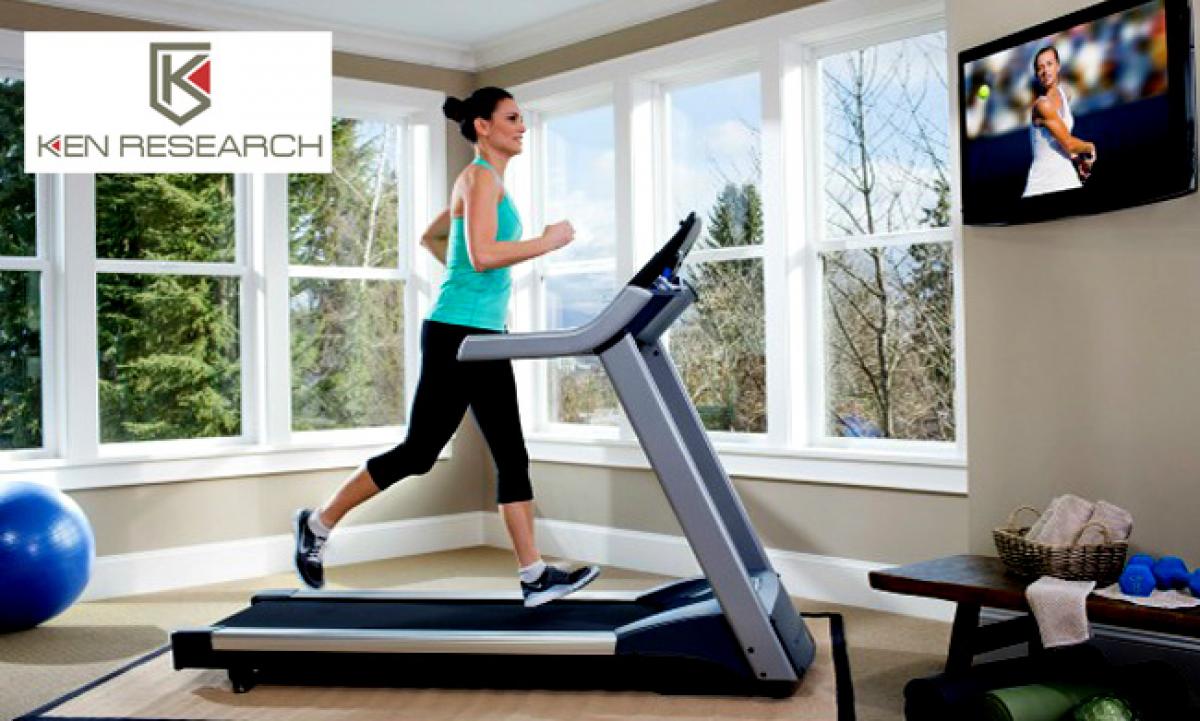 Highlights
According to a Ken research report titled \"Brazil Fitness Services and Equipment Industry Outlook to 2019 - Increasing Health Concerns and ease in Subscription Rates to Foster Growth\" by Ken Research
According to a Ken research report titled "Brazil Fitness Services and Equipment Industry Outlook to 2019 - Increasing Health Concerns and ease in Subscription Rates to Foster Growth" by Ken Research
The fitness equipment market rests on the performance of the fitness services market. A rise in the number of fitness centers leads to an increase in the number of equipments required on the whole. The major companies operating in the fitness services market include Bio Ritmo/ Smart Fit, Bodytech, Companhia Athletica and Runner. Apart from these players, Curves and Contours have been operating as women's only fitness centers.
The major foreign companies operating in the Brazilian fitness equipments market include Life Fitness, Technogym and Matrix. The domestic market comprises of two major brands i.e. Movement and Total Health. The major share holder in the fitness equipment market was Movement. It held about 30.0% share in the fitness equipment market in 2014. The fitness equipment market was therefore dominated by the domestic brands of Brazil. The imported equipments were used only in high end gym centers such as Bio Ritmo, Bodytech and Companhia Athletica. Since a majority of the fitness services market is unorganized, the use of domestic brands is more than that of the imported brands.
The Brazil fitness industry on the whole had seen an expansion in the years from 2009 to 2014. The overall fitness industry of Brazil included the Fitness Services Market as well as the Fitness Equipment Market. The growth rates accelerated in the years from 2009 to 2011.
The fitness industry in Brazil has been segregated into two parts namely the fitness services and the fitness equipment market. The fitness services industry has always occupied a major share of the entire fitness industry in terms of revenue. The fitness centers provide the subscribers with a variety of plans to accommodate all the high and the medium income category subscribers.
Brazil fitness services market is the second largest in the world in terms of number of fitness centers, followed by the US. The fitness services in Brazil majorly include gym facilities, Yoga, Pilate, Swimming, Martial Arts, Zumba, Brazilian Jiu Jitsu and Cross Fit. Amongst all the players in the services market Bio Ritmo, Bodytech, Runner and Companhia Athletica account for the largest piece of the market.
According to a Ken research The fitness equipments market in Brazil is broadly divided into domestic fitness equipments and the imported fitness equipments. The market is much dependant on the domestic fitness equipment due to the lack of demand for imported expensive equipments. These equipments are generally used in organized gym centers. Since the number of organized gym centers in Brazil is a very small part of the total number of fitness centers, hence the domestic equipments are preferred.