Twitter disappoints investors as user growth hits wall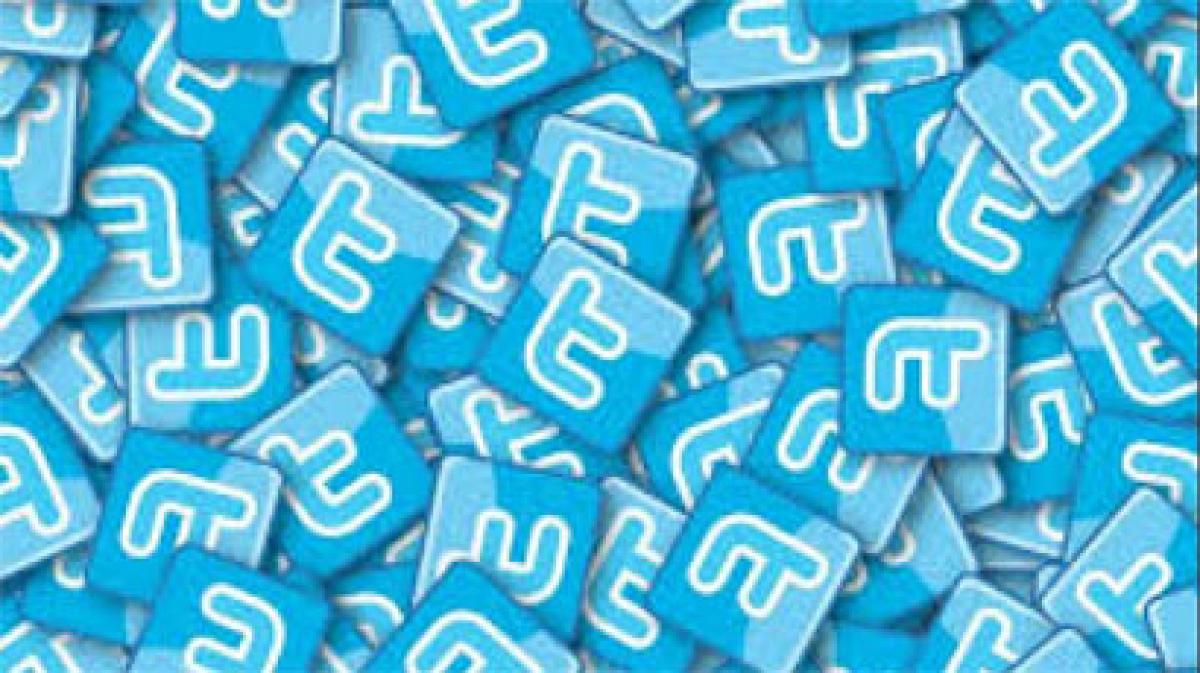 Highlights
Twitter Inc reported its first quarter with no growth in users since it went public, stoking fresh concerns on how long it will take for the company to reverse the trend.
Twitter Inc reported its first quarter with no growth in users since it went public, stoking fresh concerns on how long it will take for the company to reverse the trend.
The stalled growth in the average number of active monthly users came despite a series of changes to make Twitter easier and more engaging.
While the company said it is taking additional steps - including launching changes to the timeline of tweets earlier Wednesday - it told investors not to expect immediate results.
"Our work will take time" before the company can create long-term shareholder value, said Executive Chairman Omid Kordestani on a call with analysts.
Twitter shares fell in after-hours trading as its revenue forecast for the current quarter missed analysts' expectations. They were down 2.5 percent after a call with analysts ended.
The company's share price has declined more than 50 percent since Jack Dorsey, one of the founders, returned to Twitter in July. They closed up 4 percent at $14.98 in regular trade.
"The platform's overall growth is underwhelming," said Randy Giusto, vice president and lead analyst with Outsell, a research and advisory firm. "They have plateaued and can't look to India or China as those markets are dominated by messaging apps like WhatsApp, as well as Apple and Google's proprietary, pre-installed platforms."
The microblogging service forecast first-quarter revenue of between $595 million and $610 million, well below the average analyst estimate of $627.1 million, according to Thomson Reuters I/B/E/S.
Twitter said in a filing it had 320 million average monthly active users in the quarter, unchanged from the third quarter and lagging a forecast for 323 million users from RBC Capital Markets. But Dorsey said that monthly active usage in January "has bounced back to Q3 levels."
Facing slowing user growth, Twitter has been experimenting under Dorsey, who became interim CEO in July and then CEO in October, to make its website more engaging.
The change to the timeline made Wednesday is the most dramatic since his return. Twitter is altering the way it displays tweets on its home page - customizing them to individual users.
The change is designed to appeal to advertisers by giving more prominence to tweets that advertisers pay for.
It is not clear whether the new timeline will work. Giusto said that "so far beta testing comments are not favorable. So far, we don't see these changes attracting new users."
Van Wiemer (@shidolido) tweeted on Wednesday: "Twitter strongest trait was getting news up-to-date. Popular tweets on timeline are of no use. Users are leaving, soon me. #RIPTwitter."
On Wednesday, the hashtag #RIPTwitter was used roughly 20 times per minute, according to social media analytic firm Zoomph. The hashtag had previously been the top trending item in the U.S. on Twitter over the weekend, when rumors of the changes first emerged.

"Can only assume @Jack has had a bet with Marissa Mayer who can bankrupt their company first. #RIPTwitter #Yahoo," tweeted Matthew O. Edwards (@Matt_Edwards95).
And some analysts have said the earlier efforts, including Moments, which showcases Twitter's best tweets and content, have not taken off.
"It's still unclear how Twitter will monetize Moments. Most likely it will be some form of sponsored or native ads wrapped around individual moments," said Giusto.
An exodus of some top executives last month added to concerns about its ability to reignite growth. The departures came as investors have already raised concerns about Dorsey's dual role as CEO of mobile payments company Square Inc.
"We have a structure that allows me to see what's happening in the week (at Twitter and Square)," Dorsey told analysts. "We set off the week together at both companies and we have checkpoints and then the balance of my time is really spent on recruiting."
Revenue rose 48.3 percent to $710.5 million in the quarter ended Dec. 31. Twitter's net loss shrank to $90.2 million, or 13 cents per share, in the fourth quarter ended Dec. 31 from $125.4 million, or 20 cents per share, a year earlier. Excluding items, it earned 16 cents per share. Analysts had expected a profit of 12 cents per share on revenue of $709.9 million.