A budget designed for masses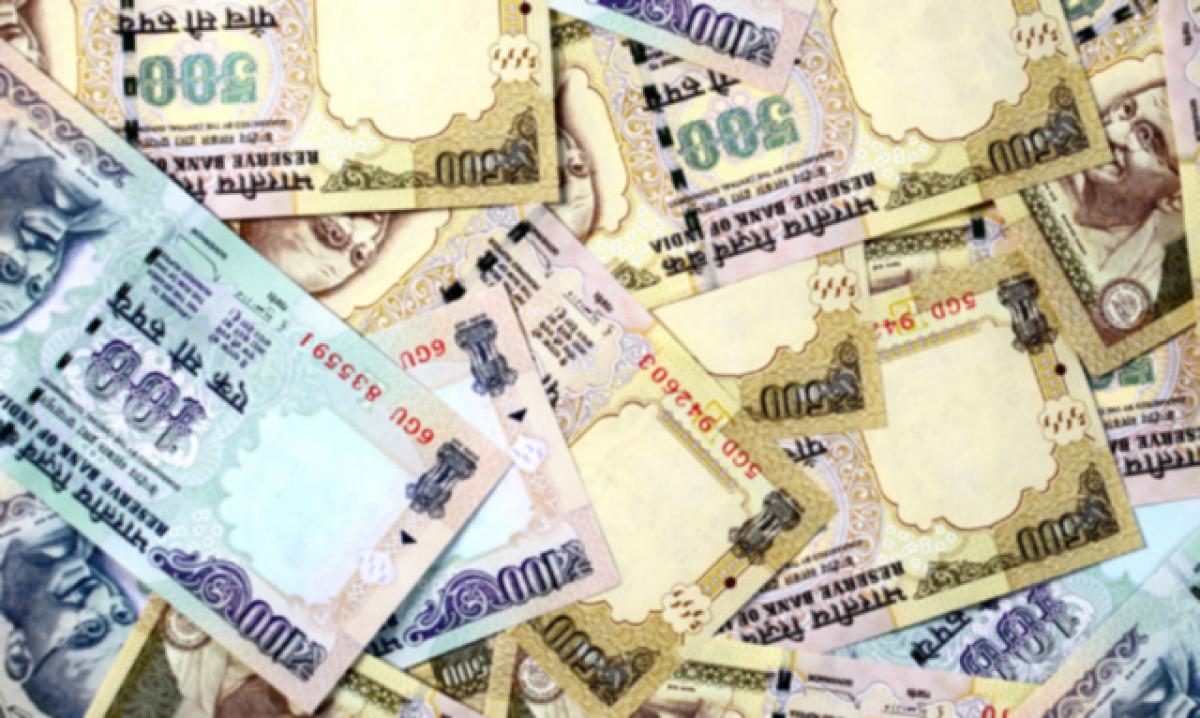 Highlights
The revenue deficit is down from 2.8 per cent to 2.5 per cent during the current fiscal. The range bound inflation, low current account deficit at 1.4 per cent and relative exchange rate stability are some of the visible signs of macroeconomic sustainability. 
The Union Budget 2016-17 which is specifically designed for benefiting masses is meant to transform India into a better welfare state. Despite global growth falling down from 3.4 per cent in 2014 to 3.1 per cent in 2015, domestic economy is set to grow at 7.6 per cent while IMF affirms India's growth at 7.5 per cent. Fiscal deficit at 3.9 per cent is targeted to go down to 3.5 per cent in FY17, maintaining its fiscal prudence.
The revenue deficit is down from 2.8 per cent to 2.5 per cent during the current fiscal. The range bound inflation, low current account deficit at 1.4 per cent and relative exchange rate stability are some of the visible signs of macroeconomic sustainability.
The downside risks of spurt in commodity prices, continued global uncertainties, slowdown in China, Brazil and Russia masks the positivity in domestic economy. But despite such despicable external challenges, ring fencing of Indian economy has been well anchored in collaboration with the central bank. Benefits proposed in the budget are more inclusive and is targeted to improve the life style of masses.
The nine pillars forming the bedrock of the budget are centered around: (i) Agriculture, farm welfare (ii) Rural sector (iii) Social sector (iv) education and skill building (v) Infrastructure and investment (vi) Ease of doing business (vii) financial sector reforms (viii) Fiscal discipline and (ix) Tax reforms.
Agriculture sector
Among several measures, thrust on agriculture is reinforced by expanding irrigation cover under Pradhan Mantri Krishisinchai Yozana (PMKSY) to include additional 28.5 lakh hectares of land and fast tracking of 89 stalled irrigation projects with an allocation of Rs 17,000 crore. Out of them, 23 irrigation projects are targeted to be completed during FY17.
Total funds of Rs 86,500 crore will be spread across next five years to complete these projects. Currently out of 141 million hectares of land, only 46 per cent land is covered with irrigation facilities. Long-term irrigation fund is also proposed in NABARD with an initial corpus of Rs 20,000 crore. In addition, Paramparagat Krishivikas Yozana is intended to bring 5 lakh farmers under organic farming in next three years.
Formation of organic value chain development in North East region, creation of competition among 674 Krishi Vigyan Kendra with allocation of Rs 50 crore and impending launch of unified agriculture marketing scheme to be operated on e-platform, allocation of Rs 19,000 crore for accelerating work under Pradhan Mantri Gram Sadakyozana (PMJSY) to construct 2.33 lac kilometre of rural roads, Prime Minister's Fasal Bima Yozana with allocation of Rs 5,500 crore and setting up of National Genomic Centre for developing indigenous breeds with allocation of Rs 850 crore are some of the strategic initiatives to drive agriculture growth. 100 per cent FDI is allowed under automatic route for marketing of food products. The target for agriculture bank loan is enhanced to Rs 9 lakh crore during FY17, up from Rs 8.5 lakh crore loans assigned during last fiscal.
Rural Sector
Transformation of hinterland through improved governance and empowerment of Gram Panchayat institutions is a landmark move. Allocation of Rs 2.87 lakh crore given as 'grants-in-aid' to gram panchayats and municipalities in terms of recommendation of 14th Finance Commission speaks of autonomy to people to choose their areas of development.
Creation of 300 Rurban clusters under Shyama Prasad Mukherjee Rurban Mission can improve the rural landscape. Rural electrification is another priority setting a target of electrifying 18,542 villages in a span of 1000 days by when 100 per cent electrification of villages is envisaged. Swatch Bharat receives Rs 9,000 crore to take it forward. National digital literacy mission and digital saksharata Abhiyaan (DISHA) are launched to pursue 'Digital India' initiative. Digitisation of land records with allocation of Rs 150 crore will be able to supplement the digitisation process.
Social Sector
Making the life of common people better is coming out as a motto. Health insurance cover up to Rs 130,000, subsidised medicine distribution through 3000 outlets under Prime Minister's Jan Aushadhi Yojana (PMJAY), roll out of national dialysis services under national health mission on PPP model and related activities can increase employment in hinterland and bring down health care costs for common people.
Allocation of Rs 2,000 crore for providing cooking gas connections to 15 million households living below poverty line in FY17 and increasing such number of beneficiaries to 50 million in next two years can improve the health of woman folk in villages.
Boosting 'Stand-up India' scheme to promote entrepreneurship among SC/ST community and women with an allocation of Rs 500 crore is expected to benefit 2.5 lakh entrepreneurs. A national SC/ST hub will be set up in MSME ministry to provide assistance to potential entrepreneurs.
Strengthening Sarva Siksha Abhiyaan and promotion of higher education to pursue world class teaching and research has been envisaged at top institutes of higher learning. Higher education financing agency (HEFA) is set up with an initial corpus of Rs 1,000 crore.
Skill India will continue to pursue skill building activities under Pradhan Mantri Kaushal VikasYozana (PMKVY) to train 10 million youth in the next three years.
Infrastructure sector
Biggest pie of allocation of Rs 2,21,246 crore goes to infrastructure, the backbone of sustained development. Building roads and laying highways, expressways and expansion of lanes are part of development of infrastructure. Road construction has got Rs 55,000 crore with additional freedom to mop up Rs 15,000 crore through bonds by NHAI.
10,000 kilometres of highways are targeted. Along with PMGSY funds, total outlay available to road sector works out to be Rs 97,000 crore and if railways are included as an extended part of infrastructure, the amount of allocations increases up to Rs 2,18,000 crore. With the expansion of road network, Indian Motor Vehicle Act is set to be amended to augur well for the development of efficient public transport system.
Financial sector
Besides providing capital infusion of Rs 25,000 crore to state-owned banks, the big change comes from proposed amendment to RBI act 1934 to institutionalise a 'Monetary Policy Framework' and 'Monetary Policy Committee' to ensure that the central bank policies are collaborative and consultative.
A comprehensive code on resolution of financial firms is proposed to deal with bankruptcy and insolvency. The assurance of the government to stand solidly behind state-owned banks in addressing their asset quality woes can be big differentiator.
Operationalising Bank Board Bureau (BBB), divestment of stake in IDBI bank to less than 50 per cent, strengthening DRTs and Asset Reconstruction Companies (ARCs) are some of the initiatives. The lending target under Pradhan Mantri Mudra Yozana (PMMY) has been enhanced to Rs. 1.8 lakh crore.
Conclusion
Looking to the numerous initiatives designed for betterment of masses, the budget can be regarded as a vision paper reflecting greater allocational efficiency combined with fiscal prudence. Focus on agriculture and rural economy with numerous schemes well-articulated for social good on one side and reinforcing it with strong bias towards infrastructure, sound financial sector on the other side is a balancing act that calls for intellectual maturity and foresight.
Many small and micro schemes are intertwined for socioeconomic transformation in the medium to long term. But the greatest challenge will be to find precise ways and means to keep a track of their implementation. With the existing set up of district, tehsil and block level administration, it may be difficult to track implementation process unless reinforcement is ensured.
Serious introspection is therefore needed to carve out an execution strategy to ensure that the benefits enshrined in the budget are actually delivered to people with right end use of funds. Drifting to the state of 'business as usual' in monitoring such well-designed measures can potentially endanger its merits.
(The author teaches at the National Institute of Bank Management (NIBM), Pune. The views are his own)