Turning entrepreneur after 50: How does it sound?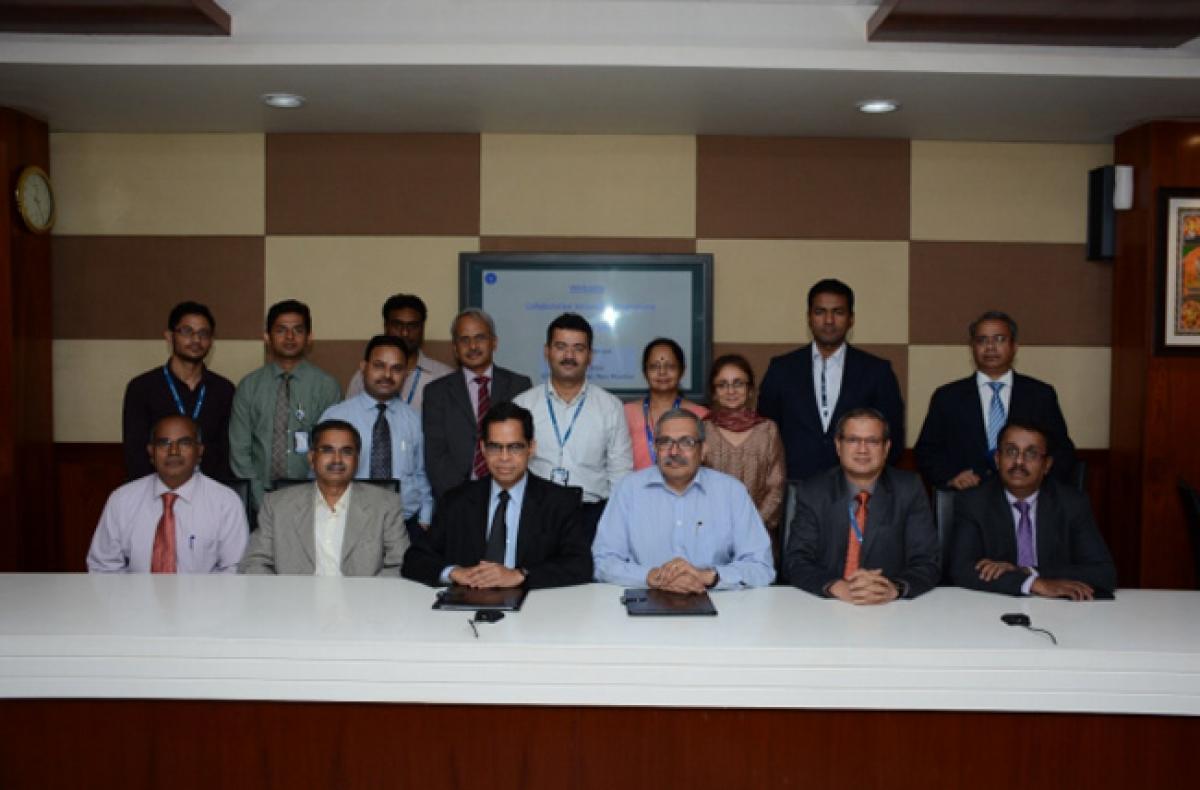 Highlights
Investors, too, are open to funding a startup run by entrepreneurs who are above 50 if the idea and the team click.
Investors, too, are open to funding a startup run by entrepreneurs who are above 50 if the idea and the team click.
LR Sridhar, CEO of Connect India, is an entrepreneur with a mission to create a logistics pipeline connecting every single village in all of India's 688 districts.
It is a humongous vision given the length and breadth of the country. But the 61-year-old is up for the challenge.
At a time when the word 'startup' conjures up images of bustling youngsters wanting to change the world, age is just a number for several 'young-at-heart' entrepreneurs like Sridhar, who co-founded Connect India two years ago.
"Normally, there's a preconceived notion that somebody who is doing a startup is 27. That's not true," said Prem Kumar, a mid-50s entrepreneur who started retail-technology firm SnapBizz three years ago. "In a global ecosystem, people with a lot of experience are doing startups. They are leveraging their experience pretty well. In my opinion, it is never too late if you have the passion and the zeal to do it."
But if you are in your fifties and want to take the plunge, you need to accept that startup life will be a lot different from the corporate world. "Nobody will pick your call - who are you, why should I talk with you?" said Sanjay Bhargava, CEO of the 10-month-old Bharosa Club and one of the founding employees of PayPal.
"Before PayPal, I was in a senior position in Citibank. I would call and say I'd like to talk you to and people would be delighted. In the early days at PayPal, if I called someone... I had to tell about our model and say that we were funded by Sequoia, and it'd get easier. That is a big challenge in India than in the US, because India is still a hierarchy-conscious place," said Bhargava, 59.
If adjusting to the non-hierarchical life is one ask, ensuring financial security is another, especially as the safety net for your family and you would be smaller. You need to make sure that you have enough to bank on, just in case your startup goes through a rough patch or fails.
"Life will not continue to be the same. Some aspects will be better and nice, some aspects are probably going to be worse. You are embarking on a journey. The financial safety net you have created for yourself... you should have the courage to play with that safety net," said Kumar.
Once your mind and pocket are in place, the next is to find the right team to transform your idea into reality. This is crucial because while you might be experienced at running great teams you could be lacking in new-age skills. The key here is to find a balance between experienced folks and youngsters.
"You have to build a like-minded team, preferably a mix across ages. It's hard to do," said Pradeep Singh, CEO of Vidyanext, an education-technology startup that connects students to tutors.
"One of the things is, as you get older you have a tendency to hire people in the team who look like you. Focus on getting people who are younger. Startup journey is hard. You need the risk-taking, the brashness, the willingness to put in 18 hours a day, the intensity that youth brings to the table," said Singh, also 59.
During the course of this journey, your family will have a big role to play. Being empty nesters might be an advantage.
"You go back to being more preoccupied and intensely engaged with what you are doing. You start compromising on family time. But maybe the difference is that now the kids have grown up and are doing their own thing. I think it is hardest for the spouse," said Hemachandra Javeri, chairman of sports apparel startup Zeven, which he officially launched with tennis ace Mahesh Bhupathi in February. Javeri, 53, is also a co-founder of Forum Synergies (India) PE Fund.
The common thread connecting this myriad bunch of senior entrepreneurs is their ambition to bring about a social change. The underlying cause of their startup is what drives these entrepreneurs to work their hearts out.
"After 50-60 one does not start up for money. They want to give back something to the society, something like a corporate social responsibility," said Sridhar of Connect India. So, if you have plans to startup, do it in a field you are passionate about.
Singh of Vidyanext is of the same view. "When you are moderately successful, you have numerous choices as to where you can spend your time... financial needs are relatively met. The question is before I call it a day and hang up my boots can I do something that can have an impact?" said Singh.
Investors, too, are open to funding a startup run by entrepreneurs who are above 50 if the idea and the team click.
"These entrepreneurs are more mature and collected. Experience brings stability during a crisis. Even in personal lives, they would have gone through ups and downs. They know how to handle situations," said Padmaja Ruparel, President of Indian Angel Network.
"Age has its importance," said Vineet Rai, CEO of Aavishkar Fund, which has funded Connect India, among other ventures. "We focus on the team. We see these entrepreneurs as mentors to the team."
Source: techgig.com