TiECON 2017 to boost entrepreneurial spirit of Start-up India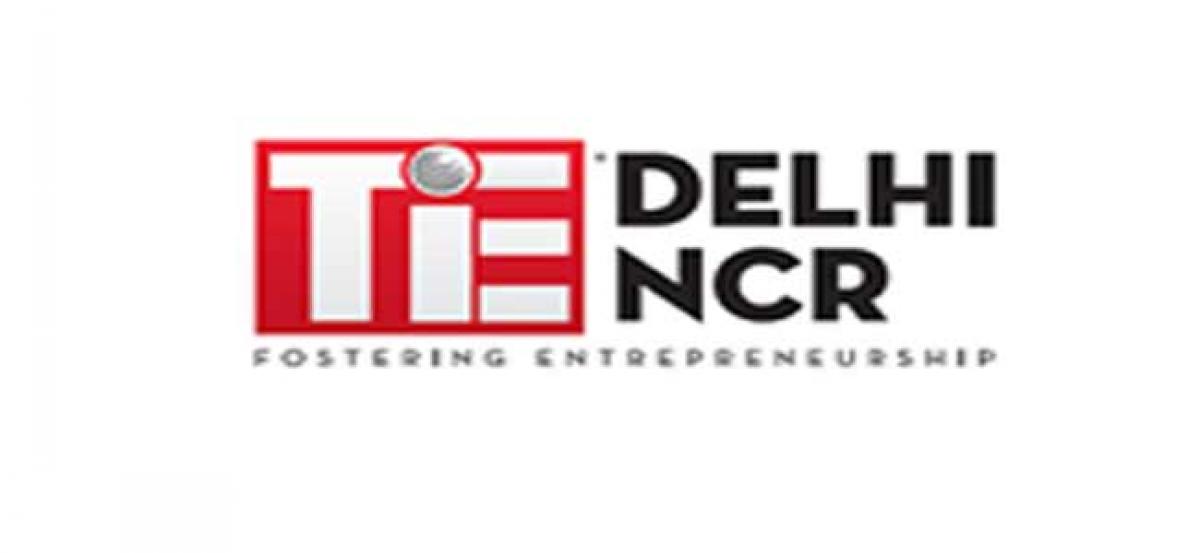 Highlights
In a bid to boost the entrepreneurial spirit of Start-up India, The Indus Entrepreneurs (TiE) is hosting its flagship mega conclave at Taj Palace in Delhi on December 15 and 16, 2017.
New Delhi : In a bid to boost the entrepreneurial spirit of Start-up India, The Indus Entrepreneurs (TiE) is hosting its flagship mega conclave at Taj Palace in Delhi on December 15 and 16, 2017.
Themed "Re-Imagining Success", TiE will provide a platform for entrepreneurs to connect with potential mentors, investors and collaborators. More than 150 speakers will engage in about 50 different sessions, at the two-day conference, along with exciting start-up pitches, deal flow sessions, mentoring and networking events.
The Ministry of Agriculture will also be a part of the two-day event. They will also launch a Grand Challenge for Agritech start-ups at TiEcon 2017.
"This year's TiEcon offers immense opportunities to entrepreneurs to network with some of the finest brains in the country for investments and collaboration. It is also more inclusive in terms of sectors, gender, geography and demographics," said Geetika Dayal, Executive Director, TiE Delhi-NCR.
The event will host leaders such as Rajan Anandan, VP Southeast Asia and India for Google. Other prominent speakers at the event include Sonam Wangchuk, the Founding Director of SECMOL, who inspired actor Aamir Khan's role in 3 Idiots; Sunil Bharti Mittal, Founder and Chairman, Bharti Enterprises, Rahul Sharma, Co-founder, Micromax, Neeraj Bharadwaj, MD, Carlyle India, and Geeta Goel, VP Mission Investments, Michael and Susan Dell Foundation.
To examine the state of the burgeoning FinTech sector in India, and to trace its growth trajectory and future trends, specially curated sessions around FinTech will be conducted on Day-2 of the conference. There will be fireside chats, TiE Talks on Artificial Intelligence and digital transformation, as well as discussions about Big Data. The sessions will range from entrepreneurship under 30 to gender diversity with Balanced Workplaces to conference on casual sexism.
TiEcon Delhi-NCR will also highlight investors, entrepreneurs and accelerators through its dedicated programmes such as the TiECONIC Pitches, which will provide potential entrepreneurs with a platform to present their business plans with three major verticals: Angel and Seed, VCs and Incubators and Accelerators.
In partnership with Carzonrent for 'Mentoring in Motion', a programme will allow young entrepreneurs to get mentored on the move by picking up a Charter Member and accompanying them to TiEcon Delhi-NCR in a pre-booked cab, assuring a dedicated face time with senior industry leaders.
At TiEcon this year, start-ups will also get a chance to participate in a curated investor-entrepreneur meet with private equity firm SAIF Partners. Entrepreneurs shall be given 10 minutes in a dedicated meeting during 'SAIF Hours' to pitch. Deepak Gaur, Partner at SAIF Partners, is also one of the speakers at the conference. The firm raised a USD 350 million India-specific fund earlier this year.
Topics such as social entrepreneurship, how to build a mentor network, scaling the venture, what is the right time to exit, stories of survival of entrepreneurs, logistics and last mile will be covered by Deep Kalra, Founder and Group CEO of MakeMyTrip, Ankit Mehrotra, Co-Founder of Dineout, Dinesh Agarwal, Founder and CEO of IndiaMart, Dhruv Shringi, Co-founder and CEO of Yatra, Digbijoy Shukla, Start-up Ecosystem Team Lead for Amazon Web Services, Mohit Tandon of Delhivery, Nitin Saluja of Chaayos, Upasana Taku of Mobikwik among many other participants from companies such as Qualcomm Ventures, Freight Tiger, Little Black Book, Lumis Partners, SafeExpress and Oxigen Services.
This year, TiE has tied up with QGLUE, the design venture of QAI (Quality Assurance International), to host India's first Design-led Entrepreneurship Award. It will highlight entrepreneurial ventures that are driven and led by design, with a focus on the "human element".
About 21 percent of the global "unicorn" start-ups across all sectors have co-founders who have embraced design or come from a design, arts or human centred background, including architecture, design, music, visualisation, fine arts and media arts.
TiEcon Delhi-NCR will also host its front-runner awards such as the Auto-Tech and Mobility Award that gives winners an opportunity to partner with auto manufacturers to expedite the process of bringing their solutions to the market.
This year will mark the 10th edition of the TiE Lumis Entrepreneurial Excellence Award, which will see six innovative start-ups pitch their ideas and companies to a jury comprising industry veterans.
Apart from this, TiE will host the Aspire Young Achievers Award, and the 4th edition of the Spirit of Manufacturing Award in partnership with Power2SME that highlights the start-ups that have proved their mettle in the manufacturing sector.
Interested in blogging for thehansindia.com? We will be happy to have you on board as a blogger.