Online consumer spends to hit $100 b by 2020: Report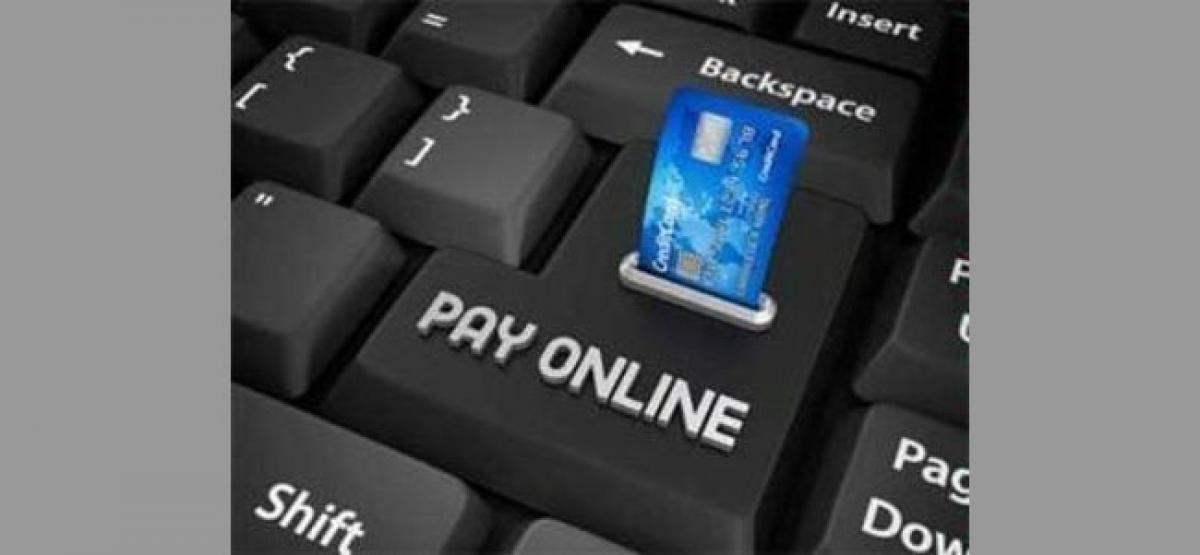 Highlights
Online consumer spending is expected to grow 2.5 times to around USD 100 billion by 2020 led by growth in  e-commerce, travel and hotel, financial services and digital media, says a report.
MUMBAI: Online consumer spending is expected to grow 2.5 times to around USD 100 billion by 2020 led by growth in e-commerce, travel and hotel, financial services and digital media, says a report.
Indians at present spend around USD 40 billion through digital transactions."Potential exists for digital transactions to triple from around USD 40 billion to USD 100 billion by 2020," the report by the Boston Consulting Group in association with the search giant Google said today.
E-commerce for products such as apparel and accessories, consumer electronics, durables, food and grocery, is likely to be the biggest constituent with the market size estimated to reach USD 40-45 billion by 2020, from around USD 18 billion at present.
Digital payments for travel and hotel is estimated to touch USD 20 billion by 2020 from USD 11 billion at present, financial services to reach to USD 30 billion from USD 12 billion at present, and digital media to reach USD 570 million from USD 200 million, according to the report.
Online users has grown nearly two times in four years to reach 430 million users at present, propelled by cheaper smartphones, cheaper data and more mobile-specific or local language content, it said.
The report found that women, new users from non-tier 1 cities and above 35 years shoppers will drive this growth.
It also estimates that by 2020, the women shoppers will increase 2.5 times and older shoppers will increase more than 3 times compared to today.
"With the improvement of infrastructure, online shopping will take off in India from cities beyond metros and together it is expected to comprise more than 50 per cent of the total online shopper base by 2020," it said.
However, it observed that digital transactions in India still lag far behind, with it being at nearly one-third of China levels and one-fourth of the levels in the US across most categories.
"Only one in five internet users in India shop for products online, one in six do travel bookings online and a negligible percentage pay for digital media. Even among those who transact online, only 20 per cent spend a significant 60-65 per cent of their total spends online," the report said.
Around 75-80 per cent internet users atill do not spend online currently, the report said, adding, "this underscores that even though the digital media has gained ground over the last few years, the actual digital spending is still in evolutionary stages in India," it said.t observed that for the price conscious Indian users, discounts can be a good trigger to drive trials and building comfort with digital and guiding them along the purchase pathway.
Google India industry director Nitin Bawankule said, "Digital spending in India are at a cusp of significant wave of change, while we have seen enthusiastic response to adopting newer forms of digital payments in the last few years, the base is still relatively small."
The report said that among occasional shoppers, which comprise 75-85 per cent, value added services will be the key differentiator and for frequent shoppers comprising around 15-25 per cent, it would be imperative to create unique propositions like loyalty programs and develop customised communications to drive stickiness.
"There is a clear evolution as consumers move from awareness of online platforms to their first purchase and further down to become more frequent buyers - triggers and barriers to online purchase evolve with each stage.
"Very different actions are needed to unlock growth and move consumers from one stage to the next," said Nimisha Jain, group partner and director at BCG India.