Participants experience change in two days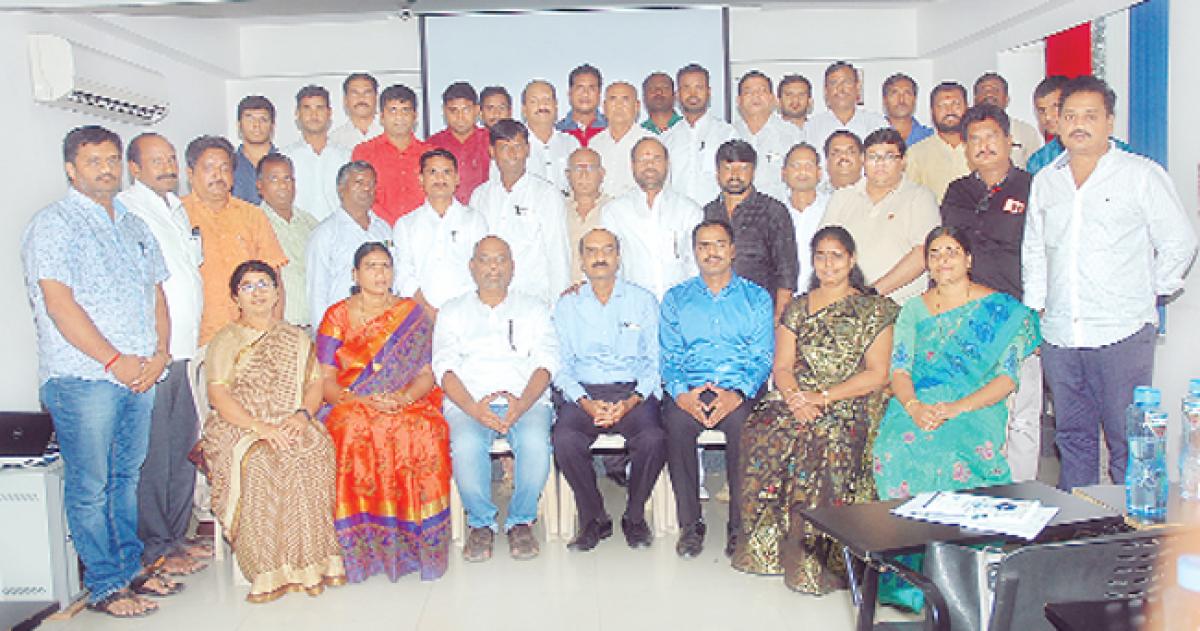 Highlights
The participants of 66th batch of Vaktha successfully shed all their inhibitions on stage and found the training worth attending to ensure complete transformation from a commoner to an orator
Hyderabad: The participants of 66th batch of Vaktha successfully shed all their inhibitions on stage and found the training worth attending to ensure complete transformation from a commoner to an orator.
They felt that the two-day training programme, jointly organised by HMTV and Kaushalya School of Life Skills on July 14 and 15, not only gave positive energy to face huge audience but also face problems in life.
Several aspiring politicians and social workers vowed to bring impact in the society with their enhanced communication skills. Some of them felt a complete change in their attitude and body language within two-days of training.
The Director (Training), Kapil Group and the lead faculty of the program D Bal Reddy said that the public speaking was a skill, which could only be honed by regular practice. He gave important tips and techniques related to public speaking.
People neglect to hone their skills, but there are occasions in their lives which compel them to speak out. Therefore, to face such a kind of situation, everyone should get themselves prepared, lest they face a failure, he said.
S Anand Parjanya, faculty on body language trained the participants on maintaining their posture while delivering a speech and communicating at a public place. He explained as to how the orator should communicate the subject with the coordinating action of hands.
K Srikanth, another faculty explained important techniques of voice modulation, since a good speaker maintains a high tone while delivering the speech. He made students practice some of the important tips and showed how voice culture and modulation can make a person an effective public speaker.
While giving their feedback, participants coming from different districts of two Telugu States felt a marked change in the way speak on stage. V Sudarshan Reddy from Jayashanker Bhoopalpally district found the two-day training to be worthwhile as he had learnt important aspects relevant to the oratory skills. He described this programme as a change agent for a common man into a public speaker.
V Sunitha Devi, a principal of a school in Mahbubabad felt a marked change in herself, as the programme not only delivered what it promised but also filled in with positive energy to face the problems 'head on'. A V Subhashini, an aspiring politician from Tirupati who found the tips during the programme helpful felt that everyone should attend this training session.