Gold prices decline further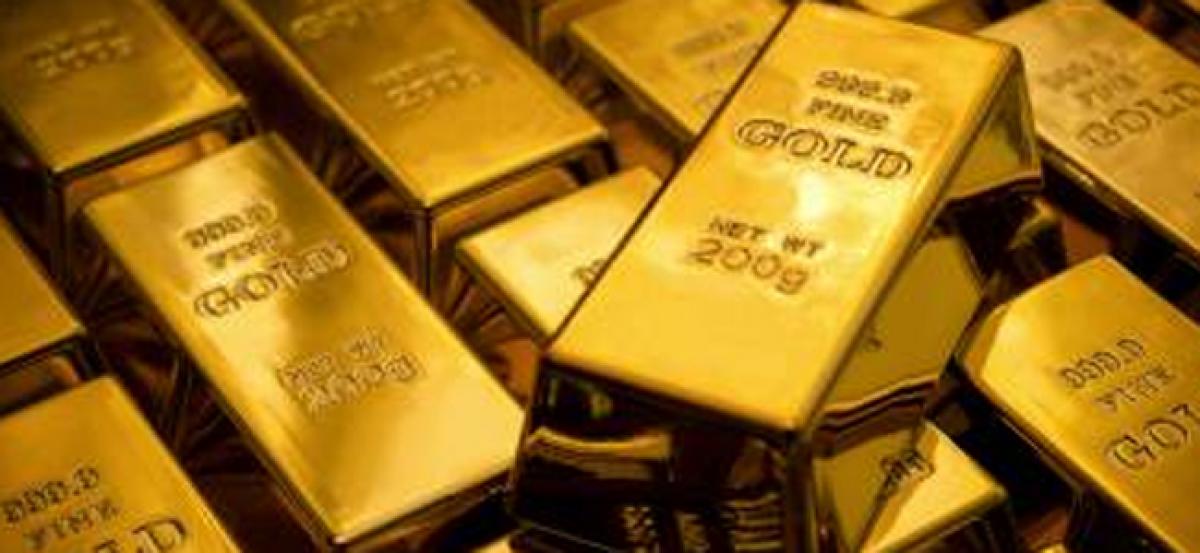 Highlights
Amidst the hope of upward revision of US FedRates in the meeting of the Rate Setting Committee scheduled to be held on August 1 and the US entering into agreements with European countries to avert trade war the gold market ruled at lower levels during the week ended Saturday Further, rising stock index and the exchange value of also resulted into the lacklustre sentiment in the yellow metal
Hyderabad: Amidst the hope of upward revision of US Fed-Rates in the meeting of the Rate Setting Committee scheduled to be held on August 1 and the US entering into agreements with European countries to avert trade war the gold market ruled at lower levels during the week ended Saturday. Further, rising stock index and the exchange value of $ also resulted into the lacklustre sentiment in the yellow metal.
The second quarterly statistics of US GDP reveal that the US economy has bounced back to a reasonably good health. The economic parameters for the week fuel optimism. Gold closed at $1,222.97 (per Oz) while Silver at $15.46. Nifty closed at 11,278.40 while Sensex closed at the record high of 37,336.85. Brent was quoted at $74.39 while Crude MCX at 4,714. Rupee against $ stood at Rs 68.65.
At home, the demand for gold jewellery has come down due to the onset of Chaturmas, the next four months when traditionally no marriages are performed. In so far as the big investors are concerned, they prefer to wait and watch for the yellow metal's prices to dip further.
In recent times, gold import has come down significantly. On the other hand, due to the restriction on the export of gold coins and medallions of more than 22 carats purity, by the end of June in the current year, the export of gold coins and medallions which are usually made of 24 carats has come to a naught.
During the year 2016-17, the country exported gold jewellery, coins and medallions to the tune of $35.5 billion of which coins and medallions accounted for a share of 16 per cent. During the week, standard gold (24 carats) marginally declined by Rs 150 and closed at Rs 30,850 (10 gms).
The ornamental gold too, moved in tandem and was quoted in the range of Rs 28,470 - 28,570. Silver (0.999) too, declined marginally by Rs.100 and closed at Rs 39,200 (per kg).
Interested in blogging for thehansindia.com? We will be happy to have you on board as a blogger.